You may have searched for ePayments reviews and now you are here. In this blog post, we will share our experience with ePayments and explain in detail why it is by far the worst payment processing company out there. More importantly, we will explain why you should avoid them if you are considering doing business with them.
 When it comes to the custom writing services industry and companies like us, you might call this line of work "essay writing services," "buy a dissertation service," or, according to the BBC and mainstream media, "essay mills" or "cheating companies." It really doesn't matter. The online academic help industry is not going to disappear anytime soon.
When you run an online business in any industry, it is crucial to offer a safe and stable payment gateway to customer so they can make their payments and bring sales to you. That is the main artery of your business. Without having that in place, your business is dead.
Within the last year, most payment processors and their "moral police" have stopped offering services to essay writing services companies. This has brought many businesses down. Until early 2019, most essay writing companies were using PayPal until they announced they would deplatform and ban all academic help writing companies.
Our company, Peachy Essay, has faced numerous challenges. We are not banking experts. We are simply a bunch of Ph.D. students based in the U.K. helping mostly undergrad and postgraduate students with their essays, assignments, and dissertations. This is treated as a major crime despite the far bigger sins of global finance.
We strongly believe that the modern education industry is a sham. Universities are nothing but debt-making factories owned by banks whose sole purpose is to enslave students to debt rather than teach them marketable skills:
ePayments reviews and what they don't want you to know
We know these tips might help our competitors, and we are genuinely happy to help small businesses make a living given how big tech firms have tried their best to squeeze them out.
We usually don't write anything negative about the companies we work with. However, we believe that ePayments deserves some honest evaluation because we couldn't find a structured article on ePayments review when we searched the internet. In the last five months, ePayments has caused several hundred thousand dollars worth of damage to our company, a crippling blow to a small operation like ours.

Because of this, we are breaking our silence to tell the truth about ePayments review. They are by far the most unprofessional company we have ever dealt with in our 13 years of operation. Here are a few things to consider before choosing to do business with them:
With ePayments; say goodbye to 90% of your sales. No bank authorises ePayments.
Their solution to this was an absolute joke. They suggested removing 3D authorisation from the payment processing. That means your transactions will not be protected and any buyer can simply claim he/she didn't make the payment. Because these payments are not 3D authorised, the bank would take our sales and refund it to the customers, no questions asked. Even if you provide proof of delivery, they are categorised as "unauthorised transactions" and you will lose money. In other words, with ePayments, you are totally dependent on the mercy of the customer, especially in our industry, where there are a lot of clients who are happy to exploit the system for a "free" essay.
Let's repeat that: one of the "solutions" ePayments came up with in order to process transactions was completely disabling 3D authorization. This opened the door to massive online fraud. Therefore, they offered an easy way for anyone to order one of our services and then file a dispute and get an automatic refund immediately after delivery.

Nonexistent customer care team
The company has a U.K. landline number, but when you call it, you will be sent to a call forwarding company. The truth is they are a Lithuanian / Ukrainian company presenting themselves as UK based which is absolutely misleading. We have tried to talk to even one employee from ePayments in the last six months and couldn't do so. All the call forwarding lady says is "please send an email" like a robot.
Super Slow Team
No response outside of Monday to Friday office hours
There is no weekend support. Doesn't matter your system is down and you are losing thousands of dollars of sales. On Friday at 5PM, they leave their nice, air conditioned office and you won't get any reply until Monday afternoon (obviously, they are too busy on Monday mornings and can't be bothered to answer your emails).
No Documentation for Integration
ePayments doesn't have any documentation whatsoever that could help your developers to integrate it into your website. They don't have a technical department, as I said before. Our developer spent three weeks working full time to figure out how to integrate it. He joked that when he was done, he could write a book on the process. Three weeks is a pretty long time. Not only that, ePayments is riddled with bugs and they loved dragging their feet when we requested help.
Old UI
ePayments uses an ancient user interface that is better suited for the dial-up days than a modern e-commerce site. Not only is it unappealing to look at and turns off customers on appearance alone, accomplishing any task with ePayments is akin to Chinese water torture. Even the process of filling out an order form is an incredible pain, which lost us considerable business due to clients being unable to tolerate their clunky, unreliable system. You can also forget about making any backend changes due to the UI's Byzantine menu system and the sluggish response times. Our developer practically wore a hole in his wall from bashing his head in it while trying to deal with ePayments' user interface.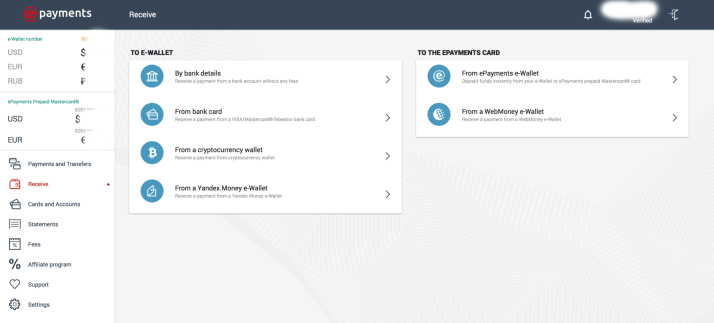 Slow System
The system is extremely slow, and as our testing team has noted, it freezes on many occasions. Some of the transaction takes more than 40 seconds, which understandably worries users, causing them to reload their browsers. So you should be prepared for countless abandoned transactions by customers.
Whenever you make a backend change with ePayments, you get to play a guessing game of how long it will take for the system to implement your changes, assuming they go through at all. This is absolutely unacceptable for any business that needs to be responsive to its customers' needs.
No Technical Knowledge to Fix Problems
ePayments doesn't have any in-house technical or software team. Everything is outsourced to external freelancers who cannot coordinate with each other and consistently track or fix problems.
For example, if your business requires settlement in multiple currencies, you're out of luck with ePayments, since they only accept U.S. dollars and British pounds. If you want to expand your business to Australia, Canada, New Zealand, or emerging markets in Asia or the Middle East, ePayments won't be able to help you.
Not only that, ePayments has a nasty habit of rejecting payments from banks that are based outside of the U.K., despite their purported support for U.S. dollars as a settlement currency. While U.S. and Canadian banks are often rejected, payments from Irish banks (a country that is part of the E.U.) are also rejected. Good luck with trying to retain non-British customers when they can't even make a transaction.
Getting suspended
On November 5, 2019, we received an automated email saying our account with ePayments had been suspended. We are publishing that email here so you can see how unprofessional they are. The only reason they provided was something like "Paragraphs 7.1 to 7.3" of their terms and conditions. November is during our peak business time and we can lose up to thousands of dollars a day if we can't process payments.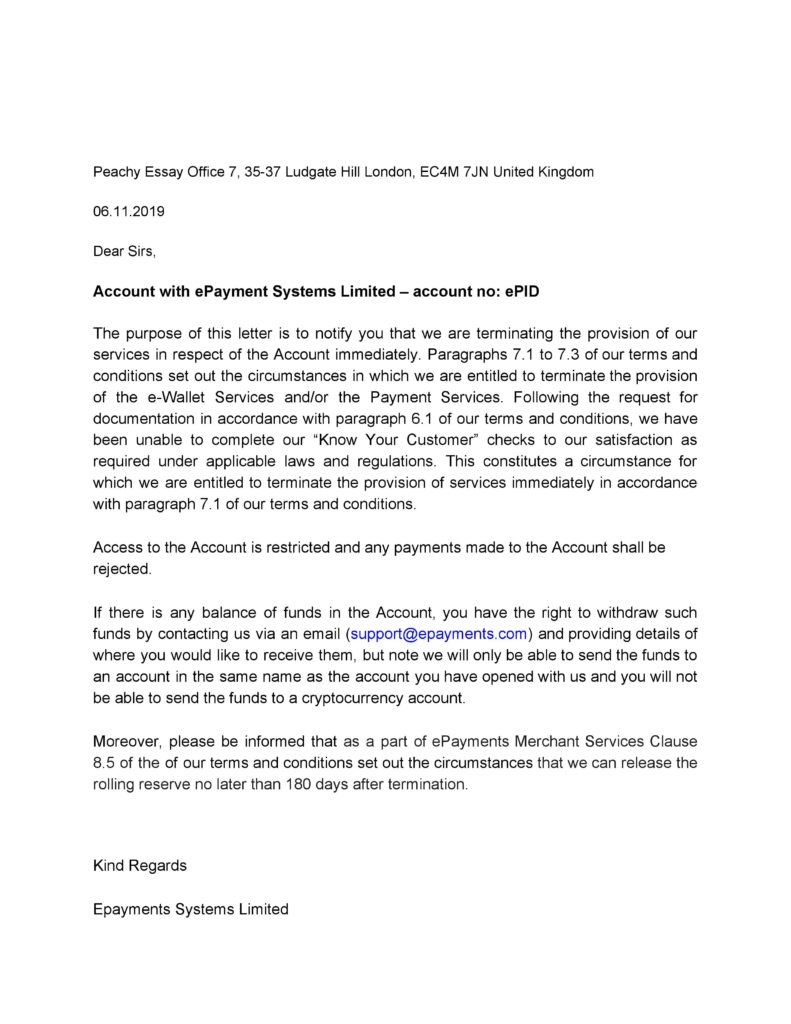 We've repeatedly tried to contact them to ask what exactly is going on. Again, since they don't have an in-house customer service team, we were told to send them an email and someone would get back to us. We phoned them three times, and the last time, they hung up the phone (charming and professional). We sent emails to every address on their website at seven in the morning and someone got back to us eight hours later saying the decision was irreversible.
We also explained that this is high season for us and they simply can't terminate our payment processing without warning; they even didn't bother to reply. I personally asked them to give us a two-week grace period until we could find a new payment processor. Again, I got the same automated reply.
We finally figured out what led to this termination of service. Back in September 2019, we received an email from their compliance team asking us to submit any documents indicating any changes in the company. We replied back that we had no changes in the company and our registered office, company details, and so on were the same. Therefore, we didn't see any point to re-submitting old documents (as they already had them and nothing had changed). Apparently that led them to fail their KYC and they had to terminate our account.
We immediately sent all our corporate documents to them again (for the second time) and informed them since they now had the documents, they should reinstate our account. However, we got another automated email saying the decision was final.
Withholding our funds and refusing to settle
The week ePayments suspended us, we had $17,705.22 in funds which they froze. We again phoned them asking to release our funds (remember that they have no customer service?). We were again told to send them an email, which we did. We were told our account is under investigation (for the mistake they made) and that they were going to withhold our money for 180 days. Unfortunately, they are not a U.K. or E.U. company and don't follow any known regulations. If a bank in the U.K. or U.S. tried to keep your money for six months, they would be in big trouble.
ePayments' refusal to release our funds has caused massive problems, preventing us from paying employees and subcontractors as well as hampering our expansion plans. This combined with their horrible customer service, non-existent technical support, buggy and outdated UI, and inability to process payments correctly has cost us hundreds of thousands of dollars in lost revenue.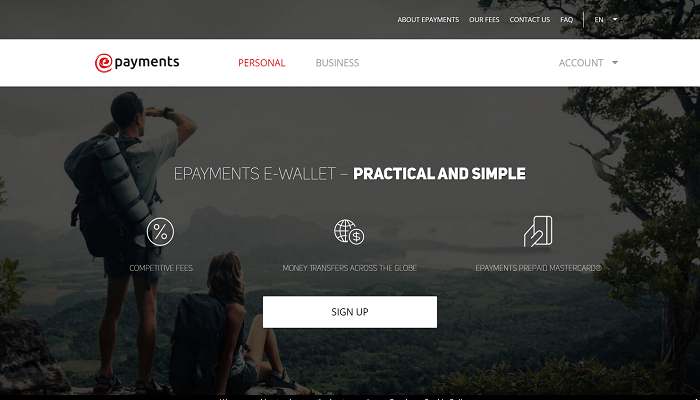 Still considering ePayments? Think again.
ePayments is by far the worst company we have ever worked with in more than a decade of operation. At best, they are horribly incompetent; at worst, they are thieves who actively work to rob their clients. The cost of dealing with ePayments in terms of money and man-hours is so high that we can no longer stay silent on their dishonest and slipshod business practices.
If you choose ePayments as a payment processor for your business, you'll have the fun of using a poorly-designed, outdated UI riddled with bugs. You'll get to watch your customers file bogus payment disputes and walk away with free products or services even if you didn't do anything wrong. That's assuming they can even make a payment in the first place, given ePayments' record of blithely rejecting payments from non-U.K. banks. If you have problems integrating their services into your site, you'll have fun spending days or weeks navigating their total lack of documentation or technical support. If you need customer assistance, you'll really enjoy getting endless run-arounds from their ignorant, outsourced customer support team. To add insult to injury, you'll even have the fun of watching them terminate your account and illegally hold your funds because of mistakes they made.
Quality payment processing is vital for any business, especially small businesses that rely on word-of-mouth to get new customers. ePayments does not help businesses make money, but they're really good at costing businesses thousands of dollars in needless labour and lost sales. We beg you: please do not do business with ePayments. Their opaque customer support, bug-riddled UI, and total lack of regard for their clients' needs will cost you far more than you could ever gain by using them for payment processing. Don't make the mistake of trusting this horrible company.
P.S. ePayments management has desperately contacted us on multiple occasions offering $5,000 to remove this post along with an early settlement on our money, which is an incredibly generous offer for a company illegally withholding $17,500 of our funds.  However, our principles—and, more importantly, the truth—are not for sale. We want to warn people how horrible ePayments is and save them money, time, and headaches. So, this blog post will stay online for good.