Are you a university student and looking for essay writing help? It's a tricky old thing essay writing, indeed any form of academic writing is. The importance of essay writing is twofold. For one, its importance can never be underestimated. Essays are the backbone of your degree, they are what gets you one more step closer to a B.A M.A and others; however, what university faculties across the world fail to understand is that when a student studies for a degree, it's how they apply that knowledge in their chosen field, so in actual fact, essays, in the grand scheme of things are secondary to the more important aspect of how you obtain and retain your knowledge.
Essays need to be looked at from the angle of professional writing. Standards must be kept to the highest level possible. Not one sentence can be seen slacking and every word must be carefully thought over. Of course, this takes time, effort, research, even before you attempt essay writing, you have to do as many notes as possible, just to start page one.
Difficulty in Writing
Writing itself is a difficult thing, it's not just about essay writing either, but even composing an email. In her blog post 'What Makes Writing Hard' Jess Whittlestone writes:
"A lot of people say they find writing hard. But what exactly makes writing so difficult? Just putting random words on paper is easy. What's difficult is turning those words into sentences that really express the ideas you're trying to convey. When we talk about difficulty writing, we often say that "the words aren't coming out right" – we'll write a sentence, and then delete it because we don't like how it sounds, then sit staring at a blank piece of paper not knowing how to rewrite it.
Writing is all about communicating ideas to others. This means that a really key aspect of writing before you even get to putting pen to paper (or more often, fingers to keyboard), is figuring out exactly the ideas you want to communicate."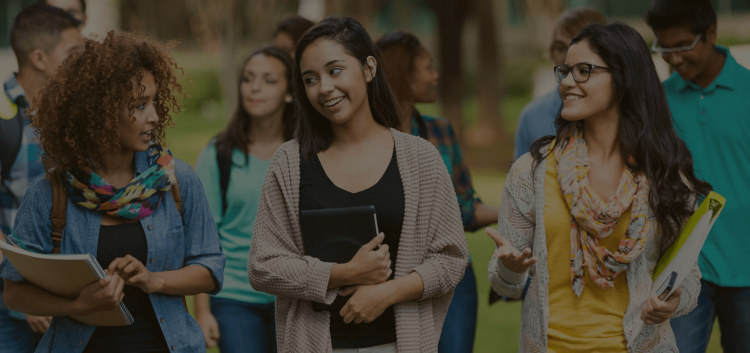 No Shame in Reaching Out
What all this is leading to is the fact that sometimes you need help, and there is absolutely no shame in reaching out to ask "Please, write my essay!"
As we have said at Peachy Essay before, in today's modern world, stress and lack of time are a constant burden for many, especially for students. At Peachy Essay with our many positive reviews, we understand this more than most, so that is why we offer a tailored service for each student, no matter what you're studying, what length your essay or dissertation needs to be.
With many essay writing services, there will often be some confusion over whether the essay you get has been plagiarized or not. Well, with Peachy Essay you do not need to worry, each essay is written for you and you alone, our academic writers pride themselves on giving their all to each client and producing grade achieving essays of the utmost quality and professionalism.
The All-Important Matter of Trust
Ah yes, trust, without trust, where would be? Well, we thought we'd dedicate some time to talking about trust. Because at Peachy Essay, when you come to us and say "write my essay for me" we take it seriously and dedicate our time and effort to you, at no point would we ever destroy the important trust that develops between us, from that first email inquiry to handing over your complete essay or assignment writing.
Let's talk a little bit about our background. We were founded in the sunny spring of 2007, the brainchild of a team of highly experienced academic writers, who thought it about time that students everywhere had the opportunity to gain access to articulate, professional and detailed essays and dissertations. Working with a variety of students from medicine to the arts, technology to law, and many more in-between.
Taking Your Degree to the Next Level
The benefits of getting an essay written will help in taking your degree to the next level! Yes, handing over the task of essay writing or assignment writing to us, will give you chance to get in more learning, putting you ahead of other students. A custom writing service like ours is the only way you will be able to put yourself on the trajectory to achieve the degree you want and in turn, this will help you in your chosen career later on.
You might be asking yourself, this all sounds too good to be true, but as we have highlighted previously, we are a dedicated team of professional academic writers, who understand the in-depth knowledge required for essay writing. As a professional writing service, with over 10 years of experience, we have understood the different patterns that need to be developed to write particular essays on particular subjects.
So, seriously, it really is that simple. For you at least, for us, it's a healthy challenge we are always hungry to get our teeth into.
In the time it would take you to research, prepare and then undertake a large 2000 or, in some cases, 3000-word essay, you can spend the time taking care of the things that really matter, and that is obtaining more knowledge than you could have done previously.
Some of our previous customers have taken the time to get started on future work for the university, others have enhanced their skills and powers of learning in other ways.
To seek the help of a custom writing service should hold no shame, and at Peachy Essay, we see it as our mission to get rid of this stupid stigma surrounding the whole concept of saying "write my essay for me".
Finally, one of the key benefits of reaching out to us is that we have a sense of duty and loyalty to our customers that other companies of this kind don't have. As each of us has undergone the stress and the strain of university life, we know that a little help can go a very long way!