Write a Self Reflective Essay
In the course of our academic lives, the one thing we perhaps do the most is essay writing. Whether you are pursuing an undergraduate in kinesiology or doctorate in literature, this is the one task that is always there. Thus, having excellent writing skills is a way to which you will succeed in school. This short article provides an insight on how to write a self reflective essay.
In the earlier and amateur stages of our academic lives, we even misinterpret writing, thinking it's all the same. the truth is there is a myriad of writing styles. In fact, not one student will cover all these writing styles through the course of their academic life.
However, there are other common writing styles that no matter your major, you are definitely going to cover. Essay writing is one of these styles and can be showcased in different pieces – self-reflective essays are one of them.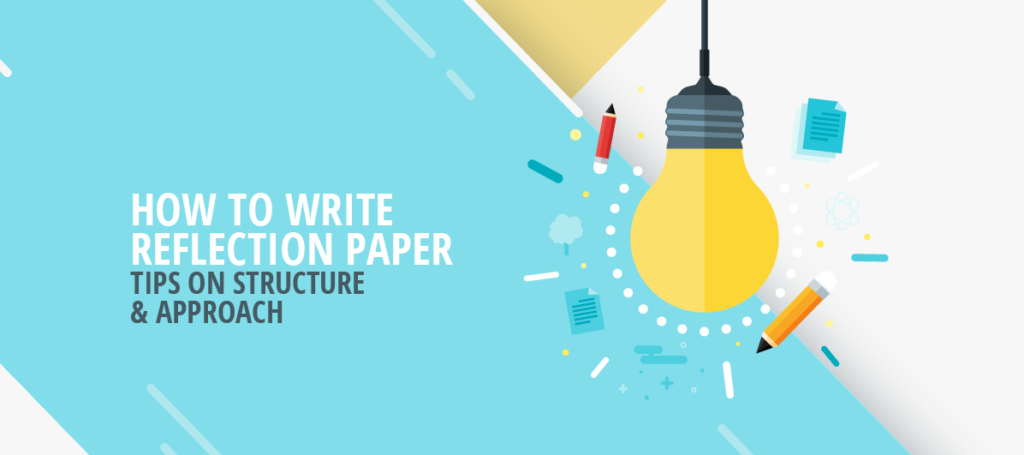 What Is A Reflective Essay?
A reflective essay is a writing piece that reflects on the writer's analytical approach towards a scene, event, interaction or experience. A personal reflective essay embodies the writer's thoughts and processes which are put on paper. This is because the experience being analyzed by the writer puts both their thought, feelings, and emotions towards the experience.
It can cover any topic however, it solely examines the writer's thoughts or experiences in life. One can even say that a self-reflective essay takes you through the writer's metamorphosis or growth. It tells a story related to the topic as a journey of the writer exploring the topic and how it has contributed to their growth, change or development.  
A personal reflective essay may even be used to think of the event or scenario from different perspectives and try to explain what it really means by using the models and examples that the writer has experienced. Keep in mind however that the reflective essay format and structure for academic purposes slightly differ from that intended for leisure or contemporary purposes.
Reflective Essay Format
As a general rule, your self reflective essay will follow the format of introduction, body, and conclusion. However, how you start your reflective essay will highly affect the whole piece. Like any other project, you must start by outlining your plan for the essay.
A reflective essay outline helps you to properly explore your topic, understand, map out your points a plan the execution. The writer should keep in mind that a reflective essay is not a descriptive one. So rather than simply describing incidents and events, the writer should go deeper into analyzing and evaluating the experience to effectively reflect.
The descriptive part is merely used as a tool to get the point across. Thus, when thinking or describing a scenario, the writer must bear questions such as "what did I notice? how did that change me? How would I have done that differently?", to help them stay objective.
Reflective Essay Introduction
Your reflective essay introduction is where you present to the audience the focus of your essay. Although there are different styles of conveying this depending on the writer, it is advised to directly present your focus to the audience for an academic essay.
Taking the direct approach in your personal reflective essay ensures that you stay objective, on point and not vague. You want your audience to quickly pick up what you are trying to convey to them.
To summarize your reflective essay introduction identifies the issue and its importance explains its relevance and outlines key themes that the essay will address.
Reflective Essay Body
The body of your personal reflective essay describes the change or development that the writer has gone through. Because it is a self-reflection, the writer must ensure that they are as detailed as possible. This is to guarantee that the message is correctly conveyed and understood.
When a put in a real-life sense, you can be asked to reflect on your semester course or in a writing class reflect on a life-altering experience. Thus, to write a good essay's body, you must clearly and in a detailed manner explain how you have improved from the individual you were during the beginning of the semester when you were just starting the course.
For the writing class, you can describe how your life and thinking have changed from before the life-altering experience. And throughout your writing, especially in the body section, whereby this chance is abundant, remember that a good writer is one that gives vivid examples.
If you have become a better student in your course, you can give an example of how the writing class helped you write better and enhance your grades in other class assignments.  You may give examples of the impact of your life-altering experience. The example may be that after successfully defeating cancer, you have learned to appreciate every minute you have in the world.
In each paragraph of your body, a theme will be introduced, you will describe examples or evidence to support it and explain your perspectives.
Reflective Essay Conclusion
A self-reflective essay conclusion is a summary of your body and can be viewed as a way forward. Think of it as yes you have outlined that you have changed, so what? What is next? How does the reader marinate on the bulk information that you just threw at them?
Thus, it is in this section where the writer summarises the changes, development, and learning. And then, they outline the effects of the changes. This ensures that your reader is given closure and helps them to make sense of your essay. In other words, it gives your reader a reason to care.
Furthermore, to your reflective conclusion, you may also put the introduction, body or points that have not been mentioned in retrospective, look back to reflect on the past or forward to make a point on the effects or changes experienced. Bottom line, a clear conclusion revisits the issues, restates the key points, their implications and effects as well as the  suggested changes or way forward