Smart Hajj Initiative
The Saudi Vision 2030 primarily aims at fostering social and economic welfare for the kingdom's citizens. As such, economic wealth and health care systems are blueprint's biggest  priority("Saudi Vision 2030," n.d.).
In line with this goal, the Saudi government launched Smart Hajj initiative that aims at helping pilgrims paying homage, do so with dignity and assurances of their social welfare("Smart Hajj Initiative," n.d.). Hajj, the pilgrimage journey to Mecca plays an important role in the enhancing the social and spiritual welfare of all Saudi citizens; critical elements towards fostering economic prosperity as enshrined in the vision 2030.
Smart Hajj initiative integrates the use of digital currency and payment systems for pilgrims during the Hajj. To this end, it plays a key role in the achievement of Saudi's vision 2030 because it embraces the use digital modern means of technology in handling the financial needs of citizens. More so, the country's transformation towards shifting from the traditional systems of payment that primarily used a cash-based transactional system to a cashless is being achieved through the Smart Hajj initiative.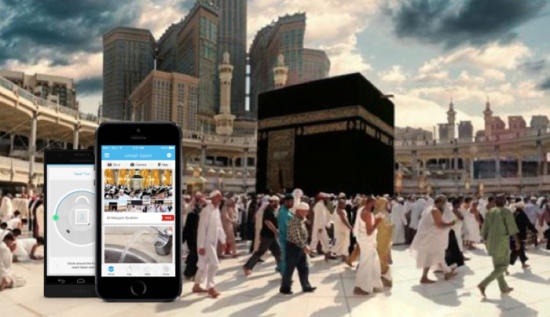 Accessibility to quality health care within and outside kingdom is also one of the fundamental goals of the vision 2030. The Smart Hajj initiative includes the use of the card to pay for health care, not just within the kingdom, but also outside the kingdom("Smart Hajj Initiative," n.d.). Therefore, this is in itself a tremendous step towards the realization of Vision 2030. While the Vision 2030 acts as guiding tool for the kingdom's key sectors, Smart Hajj initiative represents one of the Kingdom's initiative towards ensuring access to health for all the citizens. In sum, Smart Hajj initiative, as the discussions above indicate, plays an important role towards the realization of the vision 2030.
References
Saudi Vision 2030. (n.d.). Retrieved from https://vision2030.gov.sa/en
Smart Hajj Initiative. (n.d.). Retrieved from http://smarthajj.gov.sa/en
Here you can check some of our essay services provided by our fantastic academic writers:
– Custom Essays
– Order Essay Services
– Essay Writing Help Online
– Write My Essay
– Essay Writers for Hire
– Academic Essay Writing
– Best Essay Writing Services
– Essay Writing Services UK
– English Essay Writing Services
For students based in Saudi Arabia, UAE, Qatar and other Arabic speaking countries, we are glad to inform you that we offer Essay and Assignment Help in Arabic.
Students working on case studies or might need academic help, might find our custom Case Studies Writing Services helpful.