Creating a visual argument to support a claim can be challenging, especially if you don't know the best approach to presenting your viewpoints. If you are not conversant with crafting essays on a visual argument, never mind; you will get insightful information in this article.
Essay on Visual Arguments
By reading this post, you will understand the meaning of visual reasoning, learn how to create visual arguments, and get insights into critical ideas of visual arguments. Let's dive in!
What are Visual Arguments?
A visual argument is a claim that uses images alongside a few words to present a particular idea. A single image can have a lot of influence on the mindset of many people. Therefore, an image that changes the perception of someone is referred to as a visual argument.
A visual paper uses pictures and drawing to convey a message. For instance, if you are writing an article about fitness, the image may be a picture of a treadmill. This method of writing is crucial because it makes a strong statement to your audience.
Images are more compelling, persuasive, and impacting than mere words of mouth. With images, you can convey mental information to reach even those people who are unable to read and write. In marketing, companies that use visual items in advertisements record more sales than those which use only plain words.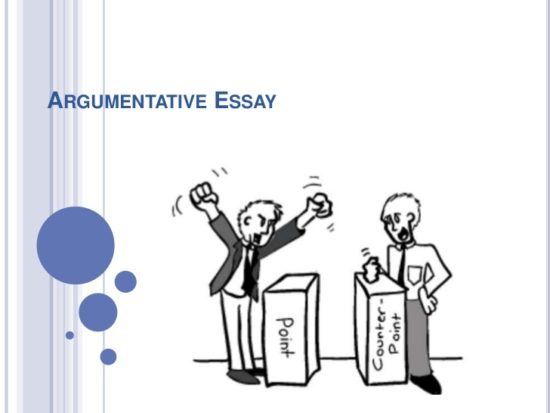 Creating Visual Arguments
Creating visual arguments is not a straightforward thing, especially if you are inexperienced in composing them. However, in this post, there is a highlight of crucial steps to follow to write an excellent visual argument, as explained below.
Brainstorm and research for your paper
Before you start composing your visual essay, it is crucial to search for relevant ideas to get adequate content for your paper. You can consult with your fellow students and also seek guidance from your instructor on the best way to do it.
Gather relevant images and videos
If you want to craft a high-quality visual argument, you must spice it up with excellent photographs and videos. If possible, you may create your images or download them from free online sites. As you search for photos and videos on the internet, be careful not to use copyrighted items.
To consolidate the contents for your essay, you have to use appropriate software, such as I movie or any video application.
After finishing your paper, you can upload your work on YouTube or present it to your audience.
Tips for Writing Effective Visual Arguments
The following ideas can help you craft a compelling visual argument.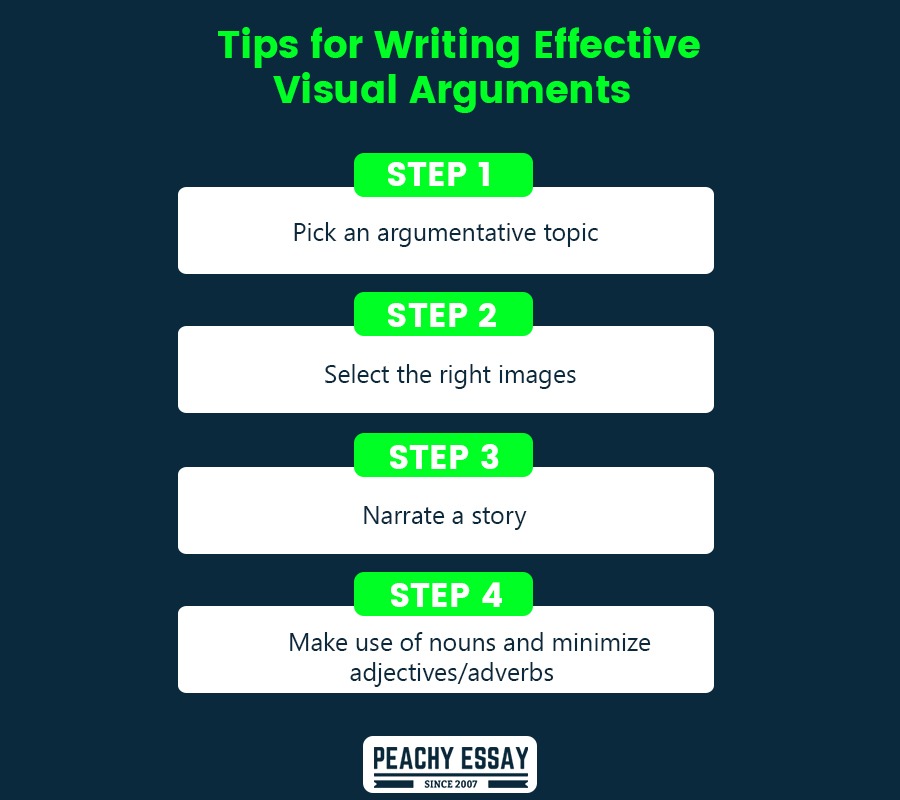 Pick an argumentative topic
By choosing a controversial topic for your essay, it means that you will get superb reactions from your audience. Consequently, you will use appropriate images to respond to them.
It is vital to select pictures that can evoke a strong reaction from your readers
To make your visual argument more appealing, craft a story, and present it alongside the image to your audience.
Make use of nouns and minimize adjectives/adverbs
With visual arguments, it is advisable to use more nouns as opposed to adjectives or adverbs.
Key Ideas of Visual Arguments
Before you compose a visual argument, it is essential to go through the list of ideas to select the best. Choosing the right topic or idea for your paper is a crucial aspect since it determines the direction your paper will take.
The following are some of the ideas you may consider when writing a visual argument.
Review a Hollywood movie and explain the visual pictures involved
Analyze the products displayed in an ad on a local daily
Discuss why you think a particular campaign for a beauty product is ineffective
Analyze the emotional appeal and type of sales on TV advert
Do people become materialistic after advertising?
Evaluate the cover of a magazine and see its transparency
Visual Argument Examples
Writing a visual argument essay can be difficult if you are inexperienced. However, if you want to make your work more comfortable, you can check visual arguments online to familiarize yourself with how to compose high-quality papers.
Reasons Why You Should Write Visual Essays
The following is an overview of the reasons why you should craft visual essays.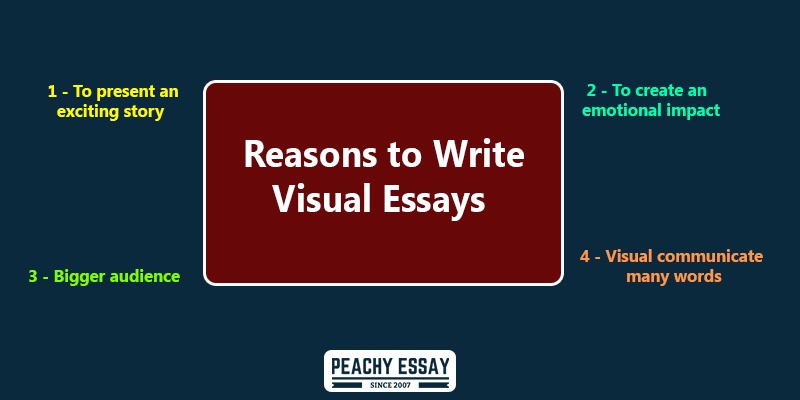 To present an exciting story
Visual essays are more exciting in conveying an argument than standard papers.
To create an emotional impact
By using videos, images, and music, you are likely to arouse your audience emotionally and make them develop an interest in your piece.
Many people are more likely to read a visual article than the non-visual one. For instance, few people may read your regular essay on famine. However, many individuals would wish to view your visual essay on how starved people are living, and the interventions put in place to help them. Moreover, a visual piece can be shared on social media to reach a bigger audience.
Visual communicate many words
An image communicates thousands of words. Through a visual essay, your audience would get the message and implement it. For example, a visual essay about "telephone conversation and driving" may use a video that reveals that many people perished as a consequence of the driver's action. Such a video shows the writer's opposition to talking while driving.
Final Thoughts on Visual Arguments
A visual argument is an essay that uses pictures, videos, drawings, and words to make a statement to the audience. Unlike regular articles, visual papers have an emotional impact on the readers and can make them change their perception of something.
Usually, in a visual argument, pictures and drawings are used to convey a message. For instance, if you want to communicate about keeping fit, you may use a video of someone running on a treadmill.
A quite number of students find it hard to compose a visual argument because they lack experience. If you are in a similar situation, contact Peach Essay writers for help.