Writing the best dissertation title requires intricate knowledge of what a dissertation really is. This is why Peachy Essay has decided to briefly give you 4 tips for creating the perfect dissertation title as we are so much concerned about your chosen career.  Your success is what broadens our smile.
Reasons Why You Should Craft the Best Dissertation Title
You will only get one chance to make a first impression; hence, if you think the title of your dissertation is not worth much trouble, then you're greatly mistaken. The popular cliché "a book is judged by its cover" reiterates the fact that your title deserves nothing less than the utmost of your concern.
While it is a fact that no dissertation has ever been passed or failed on the basis of the title alone, nevertheless, the titles of dissertations go a long way in contributing to the overall success of the entire work. If the title of your dissertation is faulty, then your work will inevitably be faulty. Conversely, though not always the case, if you have the right dissertation title, then there is a very high chance that your work would be sound. That is also relevant to your dissertation proposal.
What Is A Dissertation?
Wikipedia has defined it as a document submitted in support of candidature for an academic degree or professional qualification presenting the author's research and findings". On the other hand, Cambridge Dictionary has defined "dissertation" as "a long piece of writing on a particular subject, especially one that is done in order to receive a degree at college or university".  In other words, dissertations are treatises advancing a new point of view as a result of adequate research and it is usually a requirement for an academic degree.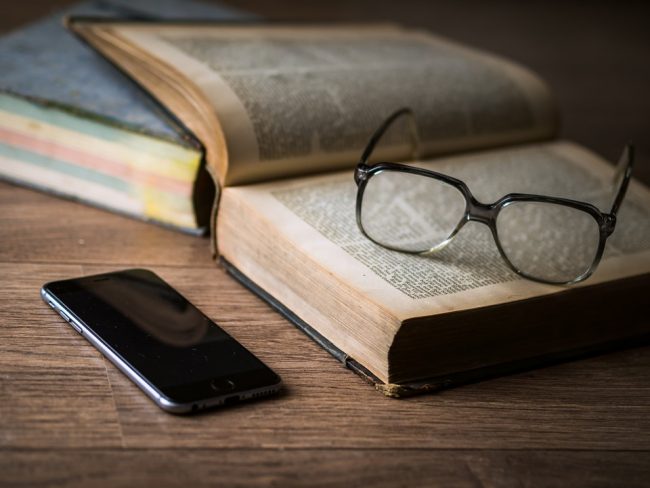 The Stage Where You Have To Write Dissertations
If you are at a point in which you are required to write a dissertation, then you are at the most crucial stage of your academic career.  It would mean that you are at the final lap of the completion of your degree program.  You are either writing a dissertation as an Undergraduate, as A Masters Student or as a Ph.D. student. You must belong to one of these three categories before you could be required to write a dissertation. This would lead us to briefly discuss the importance of dissertations.
The Purpose of Writing Dissertations
The purpose of writing a Dissertation is quite significant, particularly when one considers just how much it is meant to contribute to the overall scholarly development of the student. Firstly, a Dissertation grants you an opportunity to develop or prove that you have gained a deep knowledge and understanding regarding a specific area of study. The thesis should be sufficient to prove that you are skilled in identifying area/areas suitable for research. It teaches you the art of locating, setting research objectives, selecting and adopting the right research methodology, analyzing data, and the ability to give relevant recommendations.
In addition, though not always, the current dissertation you're working on can be the launchpad for future academic dissertation writings provided the current one is not a Doctoral Dissertation.
A corollary to the above points is the fact that dissertations are purposely designed to test the research and writing prowess of students. Since research is the core of every dissertation, every successfully written dissertation is a pointer to how much the student can independently carry out research on his/her own accord.
The Structure of a Dissertation
While there is no stereotypical structure to ALL dissertations, there is however a recurrent pattern that cuts across most faculties. This structure applies to all the Departments in The Humanities. The structure is as follows:
Title Page: Your thesis must have as its first page – a title page. This contains the title of your dissertation (ensure it is concise and not too broad), your name, and the type of degree for which it is meant.
Content Page: This is the page that gives an outline of all your chapters, sections, and subsections that the reader will come across throughout your thesis.
Abstract: This is a single-page summary of all that is contained within the dissertation.
Introduction: This section introduces the dissertation topic by using a concise, brief, simple language thesis statement and declares the type of methodology to be adopted in the gathering and analysis of research data.
The Body: This is the bulkiest section which addresses the dissertation topic across a number of chapters. It often does this within 3-4 chapters. Different aspects of the topic are expected to be treated but ensure they are all cohesively tied to the central subject matter.
Conclusion: This is an extremely crucial part that gives a summary of the whole work while restating your thesis, highlighting the results of the research, recommendations, and prospects of the research.
Bibliography: This is the section where you provide and cite all forms of research materials used throughout the process of gathering and analyzing your research data. If possible, divide it into two such that a part of the bibliography is meant for primary sources, while the second part is meant for secondary sources. Ensure every source(s) used is adequately cited so as to avoid allegations of plagiarism.
Appendices: This section is not always necessary in all dissertations. If you need to give extra information on a particular term, slang, or informal word usage or expressions, this is where you do it.
In all, all that is done in the dissertation are summarized in the following:
TIPS FOR CREATING THE PERFECT DISSERTATION TITLE
If you are at the cross-road where you need a guide in creating the best dissertation for that your work, then read through these 4 tips for creating the perfect dissertation title. Every dissertation title should be such that would whet the appetite of the reader.
As mentioned earlier, oftentimes, a book is judged by its cover. How many times have you decided to either reading/buying a book simply because of how the title appeals to you? How many times have you shunned a movie because the title seems uninteresting to you?
Therefore your dissertation title should grab attention. Since dissertations are products of research, then it would be your joy if the reader(s), particularly if the Dissertation Committee can patiently read through and soak everything in. The only way that can ever happen is by having the best dissertation title. Let us, therefore, consider a few tips on how you can do this.
Let Your Title Show your Topic and Focus
Let It Showcase Your Research Approach
Let It Be Relevant
Not Too Broad, Not Too Narrow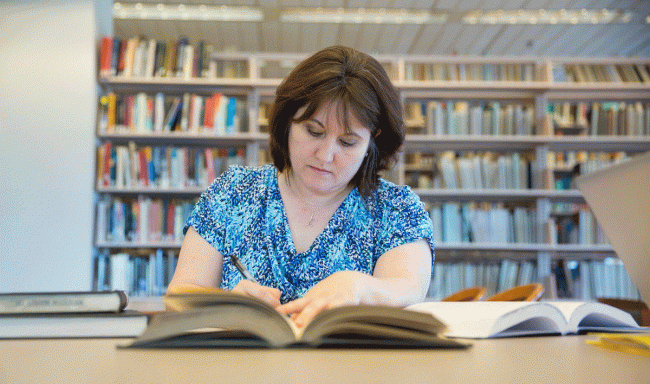 Let Your Title Show Your Topic, Focus, and Clarity
There is one thing the title of your dissertation must possess; it must showcase what exactly you're working on. The title of your dissertation should communicate the exact area of your research. This is in two ways: your Topic is the general area; the subject matter, while the Focus is the specific area; the specific perspective through which you intend to examine that general subject matter. In Literature, for example, this has more clarity. The general is the Subject Matter; the focus is the Thematic Approach.
In addition, your title must showcase the utmost clarity whenever it is read. This is because, obscure, ambiguous, or vague titles would leave the reader confused right from the beginning. Dissertations are not documents written to showcase your mastery or ingenuity in using words, they are meant to showcase to the public the outcome of your research which is expected to be easily understood by even people with an average education.
The essence of the dissertation is to add to "the pool of human knowledge". How then can your work add to knowledge if it leaves people confused and unsure about the meaning to assume even from the title alone?
Let It Showcase Your Research Approach
You would have created the right dissertation title if the title contains the approach you intend to adopt in carrying out your research. For example, "Practicing Law In London; A Quantitative Survey Of New Law Firms In 2019". From the example given above, it is clear that the author intends to study what it takes to practice law within the vicinity of London.
He/she perfected the title by telling us how the research is to be conducted – "quantitatively". This is a demonstration of how you can add a touch of perfection to your dissertation title. From the outset, the reader is aware of the subject of research and the perspective or approach the research will be conducted. This will aid the reader in following the author all through the research.
Let It Be Relevant
We have mentioned earlier that the overall essence of dissertations is to add to the pool of human knowledge. The question is "how can a dissertation add to the pool of human knowledge if the research isn't relevant to the human condition?"
If you are going to be carrying out research, then you have to work out research that is ultimately relevant to the human cause. You cannot choose to work on research for aliens, would you? Therefore, ask yourself this question, does my research have any immediate relevance to society? For example, consider these two dissertation titles:
"Growing Powerful Wings; The Goal Of Flying Without Landing." and
"Ensuring Food Sustainability Through The Use Of Synthetic Plants".
In the two examples above, it would be quite clear that the first dissertation title intends to examine a phenomenon that is not relevant to mankind. It would be more relevant if such were to be conducted by birds. Humans do not have wings and may never grow wings, so how can growing powerful wings be relevant to a man in his immediate society? The second dissertation title, however, addresses an issue that is of utmost importance to human survival. The extent and the rate at which hunger increases in the world make every research on food sustainability important.
While your dissertation will be determined by the field you belong to, yet, ensure that you go into research on a topic or phenomenon that would be relevant to people. The first dissertation is probably from the field of aeronautics. He/she could apply that knowledge more specifically to developing better a spacecraft rather than wings for humans.
Not Too Broad, Not Too Narrow
The fourth and last tip is what some might call the "Scope Dilemma". When creating a perfect dissertation title, you must be bounded within two extremes i.e. the extreme of your title covering a research scope that is too long and or covering a research scope that is too limited. A dissertation title that is too limited in scope will end up giving you research that could be deemed as child's play or as a product of academic laziness. At the same time, a dissertation title that is too long can become confusing and bogged down in technicalities. Such a title that is overextended or too broad would undermine your research efforts.
This is because you are expected to conduct comprehensive research and how can you conduct comprehensive research if the title is too broad? Imagine a student that wants to research food production in The Americas instead of limiting it to a country and narrowing it down to a particular city so that the research data wouldn't be too bogus and inexhaustible.
Picking the perfect dissertation title isn't something to joke with or something a student can just come up with out of the blues. It often requires studious studying and seeking professional help, part of which this article has fulfilled. However, it doesn't end there, and it may not be totally sufficient. The smartest choice and decision you can make if you want the perfect dissertation title is to contract it out. This would eliminate any doubt or the possibility of your dissertation being anything else other than perfect.
The most trusted and highly qualified freelance company that can give you the right dissertation title is Peachy Essay. Furthermore, we do not stop at just helping create dissertation titles alone, we also help in conducting the research and delivering a Dissertation Write-up that would fetch nothing less than an "A" grade. Simply pick up your phone or click that link today and we'll do the rest.