Certain types of questions require certain kinds of answers; one of such special questions are "to what extent" questions. Peachy Essay has decided to give a complete guide on how to briefly answer the "to what extent" question.  To what extent questions are a specific category of questions that require a certain format when answering it. If you have to submit an essay, an assignment, paper or coursework on "to what extent" question, then there are certain things you MUST  take note of, otherwise, your write-up wouldn't meet up to expectation.
Writing Is Indispensable To Students
If there is anything that students CAN NEVER do without, it would be reading and writing. You can't be a student if you don't want to read; neither should you be a student if you wish to avoid writing. Both are indispensable to being a student. The mark of scholarship is closely tied to and inherent in studious reading and articulate writings. That's why many students turn to professional academic writing services for assistance.
A good illustration to show just how reading and writing is important to the Academics is the fact that lecturers have to become "READERS" before they can become fully certified Professors. Traditional British hierarchical arrangement of rank among lecturers including some other commonwealth countries see "Readers" as being above Senior Lecturer and directly below Professor. Before one is promoted to the Reader Rank, such a lecturer must have distinguishing record of original research. How would you conduct a research without reading, how would you publish your research without writing? Writing is just indispensable!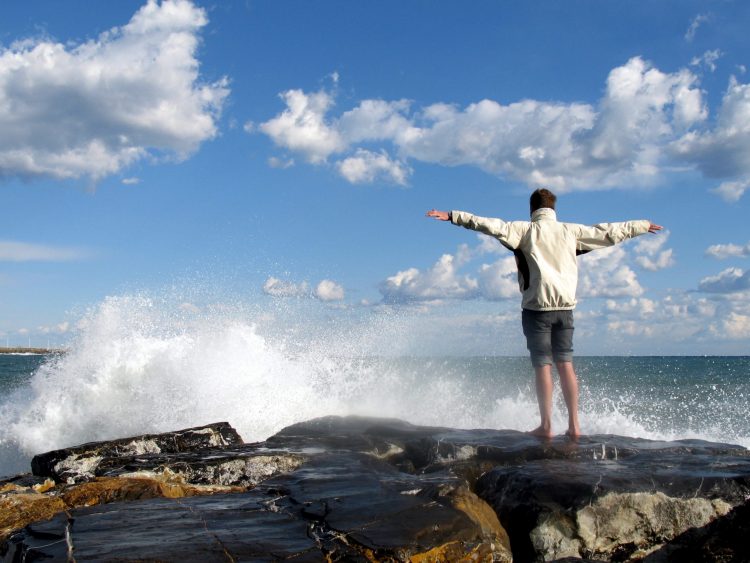 Peachy Essay Is Indispensable To Every Student
The good news is that while you don't have to read and write everything all by yourself, especially if you are running a tight schedule, or you are in a fix and a course seem complex to you. That is why professional freelance writing companies exist. While you have to read up for and write tests and exam all by yourself, you can leave every other thing to us at Peachy Essay; we are the home of essays.
Why Brilliant Students Still Fail
A common reason for the poor performance or outright failure of many students is not the lack of adequate knowledge; it is the lack of proper articulation of those ideas on paper. Quite a good number of students' writing skill is not above average and this always tells on their academic performance. You are judged by what you write down on paper and not by what you really know. How would your professors assess what you have in that wonderful brain of yours if not through your writings?  This is where Peachy Essay comes in. With our qualitative array of professional writers who are experts in their respective fields, we guarantee that every writing service you order for from us would fetch that A+ grade you desire.
Because we desire that you succeed excellently in your chosen career, we have created all forms of writing services, guides and tutorials to assist you in your academic pursuit. One of such is this Complete Guide on How to Answer "To What Extent" Essay Questions which is aimed at exposing reasons why students often fail such questions, while we give remedy on how you can ensure to always ace it whenever you come across such questions again.
The Type of Writing You Will Often Find To What Extent Questions
There are several types of writings: dissertations, thesis, projects, reports, essays, coursework writing, assignments/homework, research papers, articles, blogs, letters, speech, and many more. It is possible to find "to what extent" questions in some of these types of writings, however, it is more closely associated with essay writings.  Essays of "To What Extent" are commonplace in argumentative type of essay writings.
What Is An Essay?
The word "essay" derived its origin from the French word "Essai" or "Essayer" which means "Trail". Oxford has defined it as "a short piece of writing on a particular subject". Merriam Webster's Dictionary prefers to define it as "an analytic or interpretative literary composition usually dealing with its subject from a limited or personal point of view". Merriam Webster's definition is more appropriate to our current discussion. Essays are often formal writing assignments that students across all levels and classes encounter. "To what extent" questions are peculiar to a particular type of essay – The Argumentative/Persuasive Essay. Let us therefore consider the types of essays that exist.
Types of Essays and Why Only Argumentative Often Ask "To What Extent" Questions
There are basically four types of essays though there are more. We shall be considering only the four basic types of essays briefly though we will mention the others too. The four basic types of essays are explained in the following:
Argumentative/ Persuasive Essay
This is the type of essay in which the writer presents arguments about both sides of an issue. It is a genre of writing which requires the writer to investigate a topic by collecting, generating, and evaluating evidence so as to be able to establish a position or take a stand with regards to the topic under evaluation. The student must build a his/her argument using facts, logic, expert opinion and sound reasoning so as to be able to convince the reader.
Therefore, it is often an argumentative essay that often ask "to what extent" questions. When it is an argumentative essay, it will often ask the question in this format: "To what extent do you agree for the statement that…?" or it could ask the question as: "To what extent do you agree or disagree with the statement/opinion that…?" The purpose of to what extent question in argumentative essays is to ask the student or writer to evaluate the degree or status quo of the issue or topic being discussed.
As the name implies, expository essays are purposely meant to shed light on a certain topic or issue under discussion. It is often used to describe, inform or explain a topic through the dependence on the presentation of facts and evidences that supports the information being presented.
A good expository essay is often written using the third person singular such as "it, she, he, and they". The restriction of expository essays to just the third person is a major reason why it often does not ask "to what extent" questions.
A descriptive essay is one which paints a picture through the use of words. It is often characterized by the giving of even the minute of details all of which appeals to the senses; physical, emotional or intellectual sensibilities. The descriptive essay aims at communicating a deeper level of meaning through the picture it paints. It is could chronologically, spatially or emphatically paint its description.
This feature of the descriptive essay is why it often does not ask the "to what extent" question.
This is the type of essay that is most suitable in telling a story. The student can decide to present the story from the First Person, Third Person or what is called Omniscient Angle of narration. It often employs flashback, transitions or flash-forward technique and could present the story in a chronological linear or disjointed form. A narrative essay doesn't often ask questions such as "to what extent" because a narrative essay often focuses on fictional stories and events (though it can also be used for non-fictional narration too). Whereas, "to what extent" questions often discuss factual, real-life-scenario issues, narrative essays are often fictional.
Other types of essays include:
Cause and Effect Essays
Compare and Contrast Essays
Dialectic essays
Exemplification Essays, etc.
What Does To What Extent Mean?
The word "extent" is defined by Merriam Webster's Learner's Dictionary as "the range, distance, or space that is covered or affected by something or included in something". The phrase "to what extent" is often used when one is expected to describe the qualitative or quantitative impact or influence an issue, an object, an event or a person has on another person, object, event or phenomenon. It is a statement of valuation and an examination of the status quos of a thing.
The evaluation of the subject matter in "to what extent" questions often have two binary sides. These sides could be positive versus negative, advantages versus disadvantages, benefits versus loses, etc. When answering "to what extent" questions therefore, you have to recognize the two sides of the coin.
Further Tips and Guide on How to Answer "to What Extent" Questions
From the foregoing, it is clear that answering "to what extent" questions require special care and attention. If you do not pay attention to the rules of answering "to what extent" questions, you will most likely fail the answer which will in turn affect your grade in that exam. We have already noted that "to what extent" questions are often asked in Argumentative essays. Let us therefore consider further tips and guide on how to answer them whenever you come across them.
Research and Gather Your Facts
If you want to answer "to what extent" essay questions, you have to first of all recognize the fact that it is most probably an Argumentative Essay. Most times, it will take the argumentative pattern and arguments are given on the basis of facts otherwise, your argument will be thrown aside as being baseless. Therefore, the first thing to do is to research and gather together every necessary research material and data that is available on that subject matter. Do not be restricted to gather data that is limited to only the stand which you intend to take; gather data on the opposite position too, you will need it.
Organize Your Facts
The second thing to do after your data research is to assemble the gathered data and organize them in accordance with how you intend to present them. Remember that argumentative essays are expected to be logical, cohesive and coherent. Therefore, organize the data accordingly.  Since you had to gather research materials on the opposite stand also, do not jumble them up. The purpose of "To what extent" essay questions is to assess whether you are capable of demonstrating a logical reasoning capacity. Organize your points starting with the most striking to the least.
Recognize The Two Sides
While presenting your essay, you have to recognize the fact that there exists another side to the issue other than the position which you intend to maintain. Therefore, you have to regularly refer to the other position.  This you should do without undermining your own position. You could do these by using words that attributes the thoughts or opinions to other persons. Such words and/or phrases include "according to…", "some believe that…", "it is common knowledge among…", "it is not strange to find that among…" etc. The recognition of the other side of the argument is a mark of scholarship.
Balance Your conclusion
This is perhaps the most delicate part; hence, you have to be careful. All through the write-up, you have shown that you have taken a stand as required by the nature of the essay. However, upon conclusion, you will have to balance your position by recognizing the fact that though the other position has a strong point too, it's just that your own position is obviously much stronger than the other. You do not condemn nor relegate, but be sure you recognize the significance and implication of taking the other stand.
Simple Solution to Getting your "to What Extent" Essay Questions Done Without Going through Stress
In all, "to what extent" essay questions are a peculiar kind that requires a peculiar kind of expertise. Many a time, students are unaware of the peculiarity attached to these kinds of questions. Consequently, they often score lower than their expectations.
There is however a perfect solution that is stress free. Simply give your "to what extent" essay questions to professional Writers like Peachy Essay as we are well aware and knowledgeable regarding all the intricacies necessary in answering these type of peculiar question. It is simple as calling the number on your screen or by clicking on that order button. Order essay services and sit back while the experts tear apart your "to what extent" essay question. Timely delivery of immaculately written essays is our guiding principle.