Looking to write a university admission essay? Here is an ultimate guide.
Not every student knows how to write a university admission essay. Some learners get challenged to write this document because they either lack skills or experience. If you are facing such a situation, don't worry; you will get a lot of insights here!
What is a College Application Essay?
A college application essay is a paper that helps a student to showcase their competence in convincing the admission office that they deserve to be offered a chance to study. Through this piece, you can create a good impression and convince the university to give you a chance.
Note that besides your grades and test scores, a college application essay enhances your chances of getting admitted to the university. Bear in mind that you can use this document to share your personality, goals, and influences with the admission officer.
How to Write a University Admission Essay
A robust college application is an essential aspect that can help you get admitted despite the stiff competition. Be informed that this paper has a lot of influence on the admission officers' decisions, and it the component of your application that you can control. This is because your academic grades may be similar to other applicants, but your unique approach to writing essays can differ from them.
An excellent paper can not only help you get admission but can help you get scholarships and financial aid. The following is what you need to do to write a perfect essay.
Starting with a template is a brilliant idea for writing an engaging paper. Templates can help you get knowledge about essay structure and format. Use the sample college admission template as a guide to craft your paper.
Brainstorming ideas is the first step you should take before you write your essay. If the university has given a list of prompts to select from, think about them, and select the best. Once you choose the right question to work on, reflect on your experience, and see what is relevant to the prompt. If you want to identify the right topic for your essay, take the time to go through the prompts, and select an interesting one.
With an application essay, you have the opportunity to showcase what distinguishes you from other students. It is advisable to include your soft skill here to convince the admission officer that you are the right candidate for the position.
Complicated words can make your audience fail to understand your paper. Also, note that using jargon may make the admission officer have a wrong perception about you. It is advisable to use simple words to make your reader understand your message without struggling too much.
After you write your paper, go through it to identify typos and grammar errors. It is advisable to allow someone else to proofread the article on your behalf because you might fail to detect all the mistakes. Ensure your document doesn't have awkward phrasing.
A personal story can be anything to do with your own life and experience. Sharing it in the essay can make you more competitive in getting the admission. However, it is vital to tell stories that are relevant to your essay topic. For instance, you may narrate any past incidence that made you successful in your studies.
Ensure that you justify whatever claim you make. For instance, if you say that you are honesty, cite past incidences to confirm what you are talking about. Also, you may give detailed information regarding study habits that helped you excel in your exams.
Avoid exaggerating your information to look authentic. Make sure you provide accurate, and truthful details about yourself. For example, highlight your accomplishments and if possible, you may disclose your weaknesses.
Rewrite your essay many times
After you have written your first draft, let your paper sit for about two days and then go through it to check if there are flaws.  If you notice any gaps, it is advisable to rewrite it. Not that an excellent paper passes through many drafts before it is completed.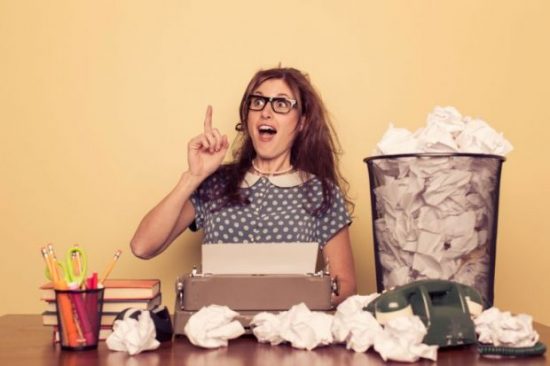 The Structure of a College Essay
Crafting perfect essays requires that you understand the structure of the paper. The following is a highlight of the parts of a college essay.
The introduction informs your audience what to expect in the paper. Start your opening with an intriguing line, summarize the main ideas, and finish with a thesis statement.  Ensure that the opening statement attracts your readers' attention and motivates them to read the whole paper.
A thesis statement is crafted as the last line of the introduction, and it highlights the main argument of the paper. The following is an example of a thesis statement.
Although athletic competition is about winning, it is also based on the approaches the player uses to win. However, athletes who use doping give themselves an undue advantage, and they should not be allowed in the contest.
Bear in mind that an introduction states what is to be discussed in the document, while the body provides the evidence. For instance, if you are composing an argumentative essay, you can use research to support your opinion. However, for personal essays, it is advisable to support your points with your own experiences.
You may present your ideas in chronological order, meaning that you give an account of issues based on time.
Give a summary of the main ideas that have been discussed in the paper. After that, restate the thesis by rewriting using different words.  Ensure that you leave your audience with something to think about.
University Admission Essay Tips
Writing essays is one of the most challenging tasks university students encounter. If you are inexperienced in crafting these papers, the following strategies can help you a lot.
Identify the best idea for your essay
Writing an engaging essay doesn't happen abruptly; it needs preparation over time. It is vital to record a list of ideas in your notebook or anywhere else for your use. Therefore, it is advisable to choose an exciting idea from your list.
Don't be pressured to share everything regarding challenging experiences
It is crucial to give an account of past experiences that are relevant to the application you are making. For instance, you may state how your past life inspired you to work hard and excel in your studies.
Writing a college application essay can sometimes be difficult if you are not conversant with its formatting. After you have completed the first draft, read it loudly to identify awkward phrases and other grammar mistakes.
A college admission essay ought to be specific. Avoid giving unnecessary details, and provide only relevant information.
Provide your audience with a great story about yourself. Not that your reader is likely to develop an interest in your application if you attract their attention with an exciting narrative.
Put yourself in your audience's shoes
If you want to compose an excellent paper, you must imagine how the person reading it will feel and then polish it to be more readable.
Final Thoughts on a University Admission Essay
A university admission essay is a paper you write to showcase your personality to convince the admission officer to offer you a chance to study at the institution. It is vital to bear in mind that through this paper, you can show the school that you are unique, and you deserve the opportunity. An admission article may be challenging to craft if you are inexperienced. In case you are in such a scenario, never mind; you can contact Peachy Essay writers any time for assistance.