Impacting a Community's Economy
Impacting a community's economy requires the adoption of sustainable actions that create conducive working environments and employment opportunities. The establishment of a Community Recycling Center (CRC) would significantly boost the economy of an urban community that generates a lot of waste per day. A CRC is a drop-off point for household wastes. First, the center would create green jobs and increase household income. According to Consoli et al. (2016), the rate of employment in green goods and services in the United States rose to 3.1 million jobs in 2010. Second, a CRC would increase the community's savings potential. By offering efficient curbside and collection programs for wastes and fostering community participation, the entrepreneurial idea would reduce the amount of garbage disposed to landfills. Hence, the program would expand local businesses that recycle large quantities of waste.
Need for Social Change
Social change encompasses dynamics in human relationships and behaviors that transform socio-cultural institutions. The changes occur over a specified period, leading to long-term impacts on society. The urban community needs social change for several reasons. First, social change will elicit self-sufficiency and freedom. Stephan et al. (2016) postulate that as urban populations increase, people are becoming more impersonal and losing their traditional values. Therefore, social change would safeguard people's beliefs and norms while creating a society with deviance. Second, social change is crucial as it would facilitate environmental protection. The drastic population increase has triggered environmental degradation and ineffective waste management systems. Hence, social change would address the issue by fostering awareness and encouraging the use of environmental-friendly materials.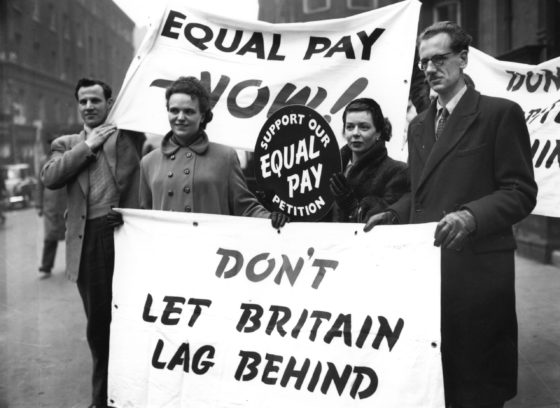 Addressing Equity and Fairness Across Cultures and Communities
The use of CRCs would address equity and fairness across cultures in the urban community by providing equal employment opportunities, regardless of one's race, ethnic affiliation, skin color, or gender. Historically, the role of women in the workplace has been overlooked. Female employees are rarely included in decision making, and senior positions are awarded to men. The Community Recycling Center will enhance equity by ensuring that community members are provided with the resources they need to access better jobs and salaries. Besides, the CRC will ensure that members live in a clean environment free from parasitic infections and pollution. Thus, people living in different apartments within the urban setting will receive equal services, regardless of their economic or social status.
Ethical Implications
The value of garbage recycling has significant environmental benefits.. However, it presents several ethical implications. First, the establishment of a CRC gives people a sense of pride and social responsibility. The ethical issue crosses economic and social boundaries by inspiring political stability and cohesion. Second, the effectiveness of the collection and recycling methods is a critical ethical issue. Before the establishment of the CRC, planners must ensure that the entire system does not lead to further environmental degradation and the spread of diseases within the urban setting. An effective recycling plan should be leak-proof and designed to store a considerable amount of waste without compromising the safety of people. Accordingly, Christie (2018) explains that the aspect of "intergenerational equity" has ethical implications on community projects as it relates to resource allocation, decision making, and public involvement. Radioactive wastes are detrimental to people's health. Therefore, when addressing environmental protection, decision-makers should engage the public in identifying the most effective waste disposal approaches. While ethics forms an inherent part of waste collection and recycling, the CRC should be established to foster social cohesion, fairness, and equity across cultures.
If you are studying at campus it's worth to check out our Gender Studies Writing Help team and the services they provide:
– Gender Studies Assignment Writing Services
– Gender Studies Essay Writing Services
– Gender Studies Dissertation Writing Services