Theories of Moral Development
Moral development is a process which shapes attitude and behavior of children towards society and towards the social and cultural rules differentiating between wrong and right. There are several theories describing moral development in children. Most prominent theories of moral development were suggested by Piaget, Kohlberg and Gilligan.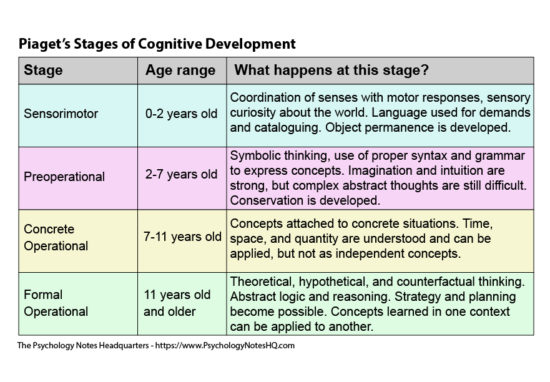 Piaget's Theory of Moral Development
            In this theory, Piaget focused on children's thoughts about morality changes over the period of time. Piaget illuminated three important aspects regarding children's understanding about moral issues, responsibilities and justice. According to Piaget, moral development is closely associated to children's cognizant development. Their understanding about morality changes as they grow old. Piaget has explained two kinds of moral thinking in his theory: Moral Realism and Autonomous Realism. At the stage of moral realism (5 to 9 years), children follow the rules which people tell them to follow. Whereas, at the stage of autonomous realism (9 to 10 years), children start distinguishing between wrong and right according to their own moral standards.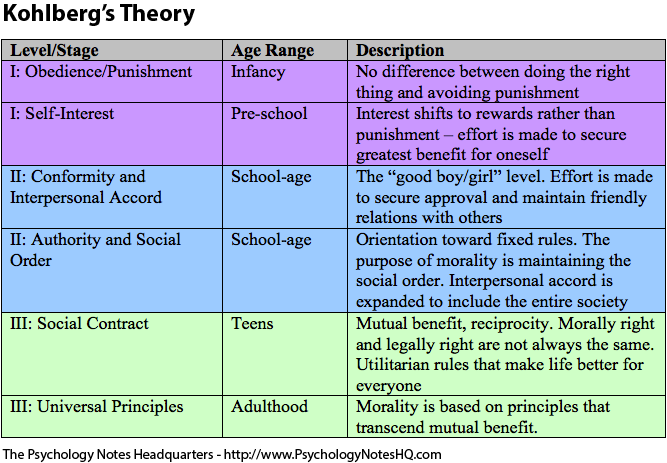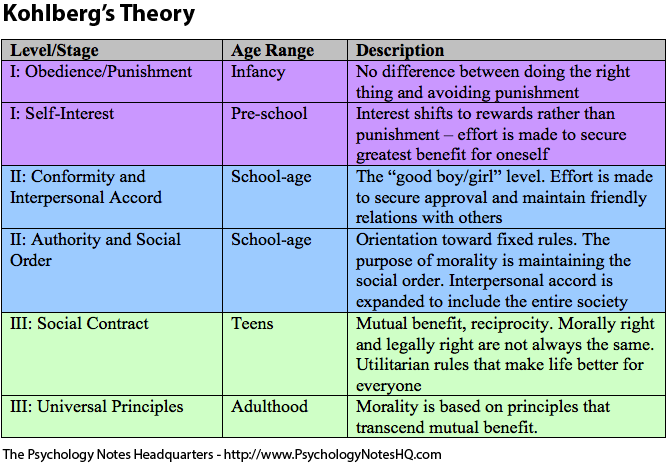 Kohlberg's Theory of Moral Development
            Kohlberg theory of moral development is more focused on children's response to story of 'Heinz Steals the Drugs', Kohlberg divided his theory in three different levels: 'Pre-conventional morality', 'conventional morality' and 'post-conventional morality' (Kohlberg, L. 1984). Each level contains two stages. At pre-conventional level (9 years old or younger), morality is controlled by punishment or reward. At conventional level (during adolescence), understanding of social models regulate moral standards. At this stage, perception about wrong and right is developed. To be precise, moral opinion is measured by the endorsement of others. Furthermore, at post-conventional level, opinion is designed by the individual in spite of social approval. Individual's understanding of justice and rights shapes the foundation of moral reasoning. Only 10 to 15 percent people get through this kind of abstract thinking.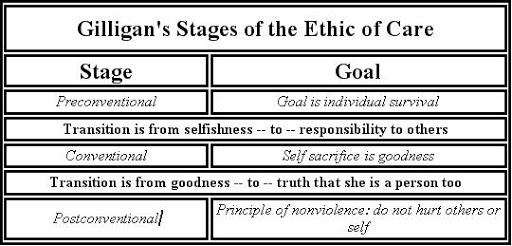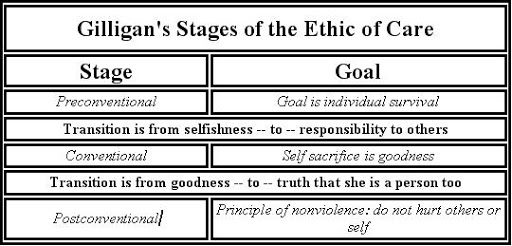 Carol Gilligan's Theory of Moral Development
Criticizing androcentric views of Kohlberg, Gilligan held that women put more focus on caring than justice when it comes to taking decisions (Gilligan, C. 1977). It is due to the reason that women fail to attain Kohlberg's stages of moral reasoning as compared to men. Relationships affect the morality of women. According to Gilligan, women build morality in stages. These stages follow the pattern of stages defined by Kohlberg. Pre-conventional morality focuses on self-interest. Conventional morality includes caring about others, and it is focused on self-interest. In the last stage of moral development known as post-conventional morality, women develop control of their choices and life besides acknowledging responsibility of their actions.
Ways to Support Moral Development and Positive Behavior in the Classroom
            In conclusion, in the classrooms, moral development and positive attitude can be encouraged by means of keeping highest standard of moral behavior by a class teacher in this conduct and teaching lessons. Secondly, it can be endorsed by encouraging the code of conduct promoting constructive behavior.
Our psychology writing team offer a wide range of services which are included but not limited to:
– Psychology Coursework Writing Help
– Psychology Dissertation Writing Service
– Psychology Essay Writing Service
– Psychology Dissertation Help
– Psychology Assignment Writing Service
– Psychology Essay Writers