Introduction
The World Health Organization defines health as "a state of complete physical, mental and social well-being and not merely the absence of disease or infirmity (Patwardhan, Mutalik, & Tillu, 2015)."  Health determinants including behavioral factors, biological factors, ecological factors, sociocultural factors and economic factors. Further, these factors can be narrowed down the determinants to four core classes; the genetic make-up, nutritional preferences, lifestyle characteristics and the environmental set-up of an individual. These definitions lay down the foundation for the determinants of social health. The World Health Organization's Commission on the Social Determinants of Health has defined them as "the conditions in which people are born, grow, live, work and age" and "the fundamental drivers of these conditions" (Bolte et al., 2012). Emerging trends in health are placing more importance on the impact of social factors such as demographic composition, cultural practices, economic conditions, and social interactions on the incidence and prevalence of diseases within communities.
Fieldwork Step 1
South Brisbane is the locality for this study. South Brisbane is part of the inner suburb of South Brisbane City in Queensland in Australia.
Fieldwork Step 2
 Socio-Demographic Profile of South Brisbane
"As of 2018, South Brisbane had a population of 9301, with a roughly equal male to female ratio, 4649 males and 4652 females. The overall median age was 30.4, with that of males being reported to be 30.7 and that of females to be 30.1. The biggest proportion of males lie within the ages 20-44, whereas the biggest proportion of females lie within the ages 30-39. The percentage of the population that was eligible for work was 83.7, that is those aged between 15 and 64 years, whereas the proportion of this population that completers at least year 12 and above was 74.4%. The unemployment rate for this region was recorded to be 9.2%. In 2016, the average household size was 2.1 persons. The average monthly payment per household for the same period was 2112$ whereas the average mortgage payment per household was found to be 2207$. The median weekly total household income was 1201 $ for this same period. The main employing industry was the accommodation and food services industry accounting for 13.9 percent of employment (Daley, 2018)."
South Brisbane Community Issues/Needs Heightened in COVID-19
Social Gradient
This refers to the ordered stratification of a community in a socioeconomic health context.  As a result, we have the very poor forming the lower classes while the very rich forming the topmost classes, with those at the very bottom facing more adverse health related outcomes such as higher mortalities as compared to those at the very top. Social gradient, in the context of Covid-19 is important as it affects directly and indirectly the spread and transmission of the disease. The very poor are unable to purchase the requisite personal protective equipment, partly because of diversion of the same to the frontline health workers, shooting up of prices of the equipment due to increased demand, inaccessibility of the said equipment and finally due to limitations in their financial capabilities. Since person to person transmission is the main mode of transmission of the disease, the very poor are a highly vulnerable group that may adversely affected by the disease. On the contrast, the very rich are more likely to have travelled particularly to areas with high rates of Covid-19 infections. This also places them at a high risk of infection, and consequently, at a high risk of transmitting the disease.
Unemployment
Unemployment is a significant predictor that affects the health status in a particular community. (Puig-Barrachina, Malmusi, Martínez, & Benach, 2011) for example, concluded the following population cohorts; women who were the sole bread winners in the family, male casual laborers, single mothers and casual laborers without unemployment benefits were more predisposed to developing adverse mental effects compared to the general population. Directly, unemployment translates to a loss of income for the household. This in turn, limits the financial flexibility of the household to adequately respond to their health needs. In addition, mental health effects stemming from the lack of belonging to a particular profession or workplace as well as general anxiety arising from the imminence of not being able to meet your financial obligations also contribute to the deteriorating health status of an individual (Brydsten, Hammarström, & San Sebastian, 2018). The unemployed cohort is at a greater risk of contracting Covid-19. This is because of their limited capabilities of getting adequate personal protective equipment, altered mental state arising from stress and anxiety levels due to unemployment and hampered sanitary hygiene.
Work
Professions that have been on the frontline in combatting Covid-19 i.e. health workers have experienced an elevated risk in the acquisition and transmission of the disease. (The Lancet, 2020) estimated about 20 percent of the health workers in Italy had been infected while it reported around 3300 healthcare workers had been infected in China. More so, health workers that are directly engaged in procedures that generate aerosols such as endotracheal intubation, manual ventilation prior to intubation, tracheotomy as well as ventilation that is not invasive are at a much higher risk of getting infected (Tran, Cimon, Severn, Pessoa-Silva, & Conly, 2012). Professionals engaged in the provision of essential services are also at a much higher risk of getting infected due to their increased interaction with people, limiting the effect of social distancing.
Transport
The main agent of transmission of Covid-19 is man. Due to this, transport as a social determinant of health is at the very core of propagation or elimination of the disease. Areas with a well-developed and vast transportation network are at a greater risk of getting infected due to the fluidity of movement by people as opposed to transport networks that impede the movement of people.  Interestingly, it could be argued that the converse may be true as well, stemming from the fact that transport networks that are poorly developed tend to promote overloading and congestion, reducing the social distance between people and increasing the risk of infection. More so, these networks, owing to the fact that they have poor passenger manifests, do not allow for proper contact tracing through their system, limiting the ability to stop the spread of the disease once a confirmed case is identified. In addition to this, well developed transport systems tend to offer alternative transportation means to individuals, such that even restrictions such as limiting the number of passengers a carrier can have do not adversely affect the normal day to day running in a community. Transport systems that are not well regulated as well allow for illicit travel, especially in cases where lockdowns and curfews have been instituted to limit the spread the disease.
The Physical Environment
South Brisbane's physical environment is based on a healthy community design. It allows a healthy lifestyle to be possible for its residents.  The South Brisbane City Council ensures that South Brisbane's physical and natural environment is well maintained. The land, trees, wildlife and water channels are part of South Brisbane's physical environment. More trees have been planted in parks to ensure tree-lined boulevards, which helps to ensure that is quality air available (McDonald, 1976). Air quality is also ensured by South Brisbane's City Council Clean Air Strategy to ensure good health of its residents.  Green waste bins are also provided to residents free of charge. Plants and animals are maintained in South Brisbane as part of the biodiversity policy. Waterways and creeks such as the Kedron Brook have also been preserved and they help to ensure that quality water is available. Storm-water harvesting involves the collection of rainwater from surfaces such as footpaths, gardens and carparks. This helps to preserve water for South Brisbane City. South Brisbane's soil is also toxin free making it suitable for farming. South Brisbane has old buildings such as the Commissariat Store which are still in good condition and are not a health hazard in terms of mold. However, outside South Brisbane's central business district some buildings are moldy and may pose a health hazard.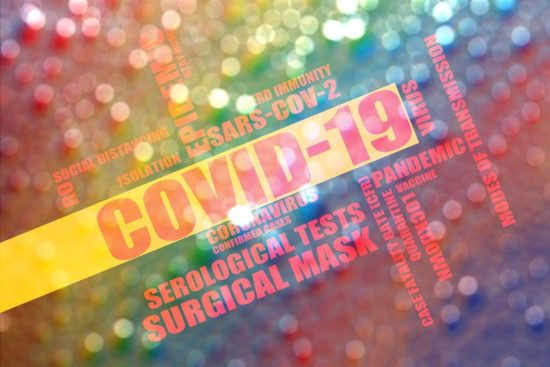 The Social Environment
In South Brisbane, the traditional concepts of planning which include transportation such as the South Brisbane train station attached in the photo above and other community facilities are integrated with health themes such as public safety and healthy food access. The train station is a form of public transit which offers health benefits in that physical activity is incorporated into daily life whereby the people keep fit by walking to the train station to their homes and back. Housing in South Brisbane is quite expensive since it's the capital city of Queensland (Condon, 2010). In this respect, housing may not be available to everyone except the middle class and the wealthy. South Brisbane has made sure that people living with disabilities are catered for by ensuring that designated parking spots and designated ramps in buildings are available for those who may not be very mobile unassisted.
Healthy foods are expensive to access in South Brisbane. Healthy foods are mostly accessible in food markets and food stores like Sun & Earth Organics and Fundie Wholefood Market (Gomez & Thilmany, 2009) which may not be affordable for low income earners living in South Brisbane. Convenience stores and fast food restaurants are more affordable and include Nandos and Subway. Being more affordable, South Brisbane residents may find themselves always accessing these foods that may end up being detrimental to their health.
The Social Activities of the People
Bushwalking trails are also available to enable people to engage in social activities such as mountain biking, horse riding and picnicking. In the creeks and waterways, social activities carried out by South Brisbane residents include: canoeing, boat rides and kayaking. The Kayak eco adventure series is a renowned event at Dutton Park Recreation Hub. Animal sight -seeing activities can be done at Kangaroo Points Cliffs Park and Lone Pine Koala Sanctuary (Billett, 2019).
The Social and Health Resources in the Locality
Hospitals in South Brisbane include Mater Hospital and St. Vincent's private hospital. There are more private than public hospitals in South Brisbane. This makes healthcare in South Brisbane to be less accessible for low income earners as private hospitals are very expensive. Sometimes, public hospitals may be overwhelmed resulting in South Brisbane residents forgoing the much needed healthcare altogether. Games such as cricket are common fan sports at the Gabba South Brisbane Cricket Ground.
The Print and Social Media Environment
            Social media in South Brisbane is mostly application based for social media networks such as Facebook, twitter and Instagram. These online communities help residents of South Brisbane to chat and know each other and interact socially even meeting up in social events. They are also used to share news on what is going on in South Brisbane including the COVID 19 pandemic. Print media environment in South Brisbane includes the South Brisbane Times, the Queensland Independent, the Sunday Mail and the Westender (Fisher, 2009). These print media help to keep South Brisbane residents in the loop about what is going on in their localities, their state, Australia and the world.
Reflection
            In the South Brisbane central business district (CBD), the social determinants of health that are detrimental to the COVID 19 pandemic is the high cost of living, unaffordable healthy eating options, and health care that may be both expensive and insufficient in terms of access and availability. This is a challenge in the pandemic because high living costs may lead to people not being able to afford rent considering that a lockdown may be looming that may lead to unemployment. Healthcare is essential at this point because anyone exhibiting COVID 19 symptoms is quarantined and if found positive they are forced into quarantine in the hospitals whereby there are limited resources (Clur & Lamond, 2015). Healthy eating conditions are necessary for any population to avoid lifestyle issues such as obesity which may be detrimental to health.