Marketing plan constitutes a part of the overall business plan. One of the major purposes for formulating a marketing plan is to ensure that the company is moving on a specific path in marketing. In the case of a food industry, especially restaurants, a proper marketing plan is significant in order to keep the restaurant running (Green and Williams, 2016). It is necessary to retain the existing consumer base while expanding the number of new customers at the same time. The following marketing plan is being made in order to help Tina to establish her restaurant business. It will help Tina to realize some of the facts in the field of marketing which is likely to help her to turn her dreams into success.
The marketing plan will deal with a SWOT Analysis which will help Tina to identify the strengths, weakness, threats and weaknesses associated with her proposed business. Following it there will a competitive and customer segment analysis which will help Tina to identify her potential customers. A section will deal with the kinds of products that would be profitable to sell and a pricing policy will also be analyzed. Lastly, distribution decisions and a marketing communication plan will be discussed which will enable Tina to form a concrete idea about the future prospects of her restaurant business.
Tina Bekele is a 28-year-old woman who dreams to open her own restaurant business. Her passion to establish a restaurant business was ignited when her parents had owned a restaurant while she was 15 years old. She used to assist her parents in operating the restaurant and that was the time when she fell in love with the restaurant environment. However, as a result of reduction in the business economy, her parents were compelled to close down the business. After Tina won a lottery of $286,000, she decided to invest it in opening her own restaurant business but at the same time she fears of repeating the same mistake which her parents did. The marketing plan will go over all the marketing strategies which Tina can use in order to establish her own restaurant. After the completion of the marketing plan, Tina will be able to open her own restaurant and finally realize her dreams.
The SWOT analysis of the research done by Tina for opening her Restaurant is divided into internal and external factors. The internal factors will include the strength and weaknesses of Tina's business while the external factors will include the opportunities and threats to the restaurant.
Strengths
SWOT Factors
Opportunities
Reopening costs Marketing skills Experience Technology Differentiation in productsDécor and Design Financial base Image Support
Demographic Social Legal Technological Advancements Available range of products Competitors Rising Costs
Weaknesses
Threats
Table 1: SWOT Factors
(Source: Created by the Author)
The SWOT Analysis of Tina's Restaurant business is explained as follows:
| | |
| --- | --- |
| Strengths (S) | Weaknesses (W) |
| The costs of re-opening Tina's Restaurant were available in terms of the amount won from the lottery.Tina also possessed the marketing skills required for the business in the form of her experience as server and manager in the Restaurant Industry.The experience of Tina has provided her with a wonderful understanding of the process of procurement and the purchase of goods.Tina also knows the importance technology and the décor and design of the Restaurant in attracting customers (Glass et al., 2015).Tina also possesses the skills of creating differentiation in its products by adding new dishes that were popular with the regular customers. The passion exhibited by Tina also proves to be strength for the organization.   | The financial base of Tina's Restaurant was from winning of the lottery and there is no backup available for the expansion of the business (Islam & Berkes, 2017).The closing of the previous restaurant will also prove to weakness for Tina's Restaurant, as it will be compared by the previous functioning and operations of the organization.Lack of family support for Tina and her restaurant also proves to be a weakness for the organization. |
| Opportunities (O) | Threats (T) |
| Tina's restaurant will also have opportunities of serving the large of population mainly as Students, young professionals proving to be an attractive lunch crowd for the business.The food trend in the form regional and exotic ethnic food, gluten free, Sushi and sustainable sea food proving an opportunity to serve the diverse social class of the country (Seo, 2016).The technological advancements of the country will also prove to be an opportunity to explore for Tina's Restaurant.The legal structure of Canada also supports the fostering of new business in the country which will also provide opportunities to Tina's Restaurant business in terms of convenient legal framework. | The threats to the Tina's business will be in the form of large number of competitors in the Restaurant Industry in Canada (Liu  et al., 2018). The rising prices of land, labor, skills and capital in Canada will also prove to be a threat for Tina's Restaurant. |
Table 2: SWOT Analysis
(Source: Created by the Author)
Moving on to the competitive analysis, three restaurants have been chosen who could the biggest competitors to Tina's restaurant (Ting, 2018). These are the keg Steakhouse, Milestones Grill and Bar and East Side Mario's. The evaluation of these three restaurants based on product, price, place and promotion will enable in understanding how these would provide competition to Tina's restaurants.
Keg Steakhouse
Product- Keg Steakhouse offers high quality food like steak, seafood, lobster, desserts and many other items along with variety liquor options. Their products are extremely fresh. This restaurant can compete with Tina's as both will offer similar kind of menu at almost prices. Though Tina's restaurant will offering similar menus, it might have an competitive advantage as its items will be prepared from ingredients bought from local farms and made fresh from order. 
Price- Keg Steakhouse is considered as high quality restaurant, providing high standard services and products made from fresh ingredients.The average price of the menu stands at around $45.00. However, the guests are willing to pay these prices as they are aware of their menus and services quality. This would create tough competition to Tina's also has similar service and food quality along with the prices (Aday and Phelan, 2015).
Place- Keg Steakhouse is situated at Masonville Shopping center, which is flocked by the people, majority of which is the married couple with average income of $165.550. Tina's would face fierce completion from Keg from the aspect of the high income customers and its location. However, this place does not have many high end restaurants and Tina's would be able to compete with Keg efficiently.
Promotion- Keg promotes their restaurants and menus through lot of gathered funds. It promotes their brand through advertisements on many channels on international scale. Thus, Tina's would face difficulties in penetrating the market due to lack of large resources and capabilities (Lee, Hallak and Sardeshmukh, 2016).
Milestones Grill and Bar
Product- Milestones offers fresh and delicious food to its customers. The menu options ranges from middle to higher class. It would increase the competition for Tina's as the latter has high end quality menu and people in Masonville are attracted to Milestones for dining because of varies menu options.
Price- Milestone is known for its high quality food and service and the average prices is around $30. Due to this more people visits this place and thus, Tina's restaurant can face direct competition because of similar dining options at similar prices (Ali, Amin and Cobanoglu, 2016.). 
Place – Milestones is located in the Masonville mall in London and can attract large number of people for dining. This area is visited by married couples of 35-55 of ages and average annual income of $170,580. Along with high income population, this area does not have high-end restaurants. Thus, Tina's can face steep competition as people might not try out any new restaurants and stick to the known place.
Promotion – Milestone is a well known and established restaurant in London having large available funds for promoting and advertising their restaurant and menu. Moreover, its website provides detailed information about the variety of products and services, people can choose from. With its recognized name, it be pose as big competitor for Tina's (Alonso-Almeida, Bremser and Llach, 2015).
East Side Mario
Product- East Side Mario is known as offers variety of foods like pasta, pizza and other Italian foods along with providing the 12 pasta options to the customers to make their unique item from the available choices. The restaurant is famous for their hospitality services and passion for the Italian food and Tina's restaurant may face severe competition as maximum people might go there to try something unique.
Price- East Side Mario has wide range of prices and deals to offer to the customers. They provide options like everyday lunch meals and kids' meals at nominal rates on Tuesdays. Moreover, the pricing for large meals are also very reasonable. Tina's would face severe competition as it is not well-known for their deals (Boo, 2017).
Place- East Side Mario has four restaurants in London spread across various parts of the city. This is enable easy access for the customers and large numbers of people are attracted for their cheaper prices and fabulous deals. This means that Tina's restaurant could face competition as maximum people would choose East Side Mario over Tina's. 
Promotion- East Side Mario is one of first opened restaurants and has promoted itself over time. They have used techniques like radio contest and newspaper printing for their marketing and advertising purpose. Moreover, it has collaborated with other large companies like Budweiser to establish itself. This might affect Tina's restaurant due to lack of support of well-known brand (Molina-Azorín et al., 2015).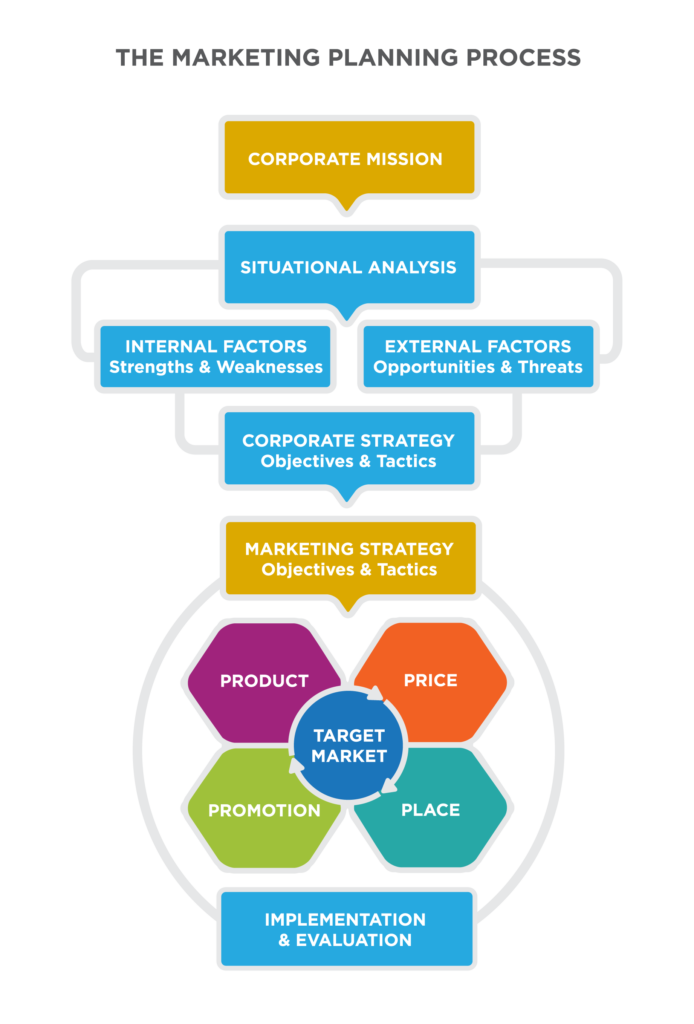 | | | | | | |
| --- | --- | --- | --- | --- | --- |
| Segments | Students | Young professionals | Young families | Established Adult Early | Established Adult Late |
| Geographic | Students are mainly from Western University and Franshawe College. | Young professionals usually come from Downtown areas that mostly live in apartments or townhouses. | The majority of the young families are from Hyde Park, Hamilton Road and White Oaks. | The majority of this group lives in the city or around downtown. | Most of the people live in Masonville with expensive real estates and housing. |
| Demographic | They are diverse cultured students of age around 17 to 25 years with low level of income. | They belong to age group of 22 to 28 with large disposable income and the majority belongs to women. | This married group with age between 29-35 lives together with children and has relatively lower income. | This age group of 36 to 49 years is considered the largest with being married and having children. They have high disposal income and   | This is the most established group with age between of 49 to 59 years. They have highest income with children in either post-secondary education or starting their careers. |
| Psychographics | They like to enjoy weekends and look for bars, nightclubs, restaurants for socializing and partying at cheaper locations (De Keyser et al., 2015). | Their spending capacity is huge due to lack of children and they are often found socializing or dating with friends. They are concerned about health and environment sustainability but embrace technology. | The young families are time strapped and thus opt for convenience because they have full time job along with children. Moreover, they appreciate energizing activities when having free time. | The established adult early values new experiences and spend large amount of income on food and leisure while dining out with family and friends (Dzobo et al., 2014). | The established adult late group has free time as they are not involved with bring up children and are involved with community and environment development. |
| Benefit sought | They often look forward to going out on weekends for refreshing their minds and regain energy. | They like social outings at affordable prices and hover at convenient places that requires no prior reservations. | They like to spend time with their families and look forward to free time for relaxing in their busy lifestyles (Sarvari et al., 2016). | The people of this group like socializing with their family and friends and enjoy bonding over dinners. | With more experienced about food and tastes, they look forward to refined and sophisticated dining (Tabi et al., 2014). |
| Usage rate | The students are the potential users and often found to visiting new places especially during academic period. | They are considered the potential customers for restaurants due to their spending capacity and are the highest visitors on weekends along with their families (Brito et al., 2015). | They are potential customers as they spent time with friends and family or bond over children play dates. | They can be considered as frequent customers and are highest in number on weekends and on special occasion. | They are the infrequent users and can be considered high usage due to their extra time. |
| Analysis | To attract the students' group, Tina's restaurant should offer low price menu of high appeal with student discount or groups rates. | Tina's restaurant should hire young professionals, capable of creating environment awareness and healthy lifestyles. | Tina's restaurant should include children's menu along with lower affordable options to catch the attention of this segment. | To pull this segment, Tina's restaurant should offer enhanced quality of food and services at prices lower than the competitors. | To maximize customers of this segment, Tina's restaurant should offer more refined menu options and sophisticated interiors for dining. |
Table 3: Customer Segment Analysis
(Source: Created by the Author)
Target Market
In order to identify the target market, multi segment targeting strategy must be adopted because it will enable Tina to appeal to a large number of customers which is likely to expand the potential business for the restaurant. From the case study, it can be estimated that the restaurant will charm the early-established adults and the young professionals. The other three sections are not likely to fit into the strategy since their tastes and preferences are different. The amount of restaurant food, which the remaining segments consume, is relatively less as compared to the two chosen segments.
The Young Professionals
The young professionals are the main target due to a number of reasons. This section of the market segment has no liability. They do not have spouse, children and mortgage. As a result of this, they have a huge amount of income at their disposal. They can spend a considerable amount of their income on restaurant food and beverages (Porter and Heppelmann, 2015).  Tina's restaurant is a highly modernized spot which can offer the young professionals with a very suitable spot to hangout and even to grab a drink after a long day's work. The location of her restaurant is also very feasible. It is situated in the Masonville area, which facilitates a ten minutes bus ride from the downtown area in which the majority of the young professionals reside. Her restaurant also aims to sell high quality food items and it is beneficial because this segment is very particular about where their food comes from and they are also very conscious about the quality of their meals.
Established Adults
The established adults are the ones who have settled early in their careers and have a lot of income at their disposal. They also constitute a significant portion of the potential customers. This particular segment spends a lot of income on socializing and due to this they would be a good target market. They enjoy the consumption of fast food and beverages which are can benefit Tina's restaurant to a large extent. The restaurant will provide sophisticated service and high quality food at affordable price which will attract this section more. Tina's restaurant is in the Masonville area of London and this location will attract a majority of the established adults. This section is known to eat out at the restaurant's the most and it can bring in more business opportunities than any other market.
For the proper implementation of the marketing plan, Tina needs a mission statement and objectives in order to proceed with her analysis. The mission of the restaurant is to alter the food industry. The objectives are as follows:
To expand and bring awareness to the fashion of 'farm to fork community'.
To open a second store in London.
To have a stable profit during the first two years.
S.M.A.R.T Goals:
To become "farm to fork" restaurant in London
Specific: To become the leading restaurant for the farm to fork trend in London.
Measurable: The restaurant plans to feature itself in the magazines and the social media.
Realistic: It is realistic because the restaurant is aiming at one of the largest food trends (Ratcliffe, 2016).
Time Limit: It estimates to achieve its goal within three years because it will take time to popularize the restaurant business in whole of London.
Stable Profit within the first two years
Specific: The goal is to earn a good profit within two years of establishment.
Measurable: Evaluation of all expenses and revenue and keeping a track on the inventory.
Realistic: It is a realistic objective because by the second year a strong customer base is expected to be established and the cost is also likely to be managed through the suppliers, which will help to achieve a greater profitability (Haughey, 2015)
Time Specific: The goal is expected to be achieved at the end of the first two years. The time frame is good because the stipulated time is enough to establish a strong customer base and will also strengthen the relationship with the suppliers which will help to reduce the prices.
Open a second store in London
Specific: To open a store in South London to target the hipster market.
Measurable: It can be traced by observing the revenue over the years. It will help to measure the availability of resources which will help to attain the goal.
Time Specific: It can be achieved in three years and it is a good time frame because the market is growing rapidly which will increase the scope of opening another store within the estimated time.
Tina's Menu Starters                                       Main Course                               Desserts Nutrella Crepes                               Cheesy Turkey                           Tiramisu Tropical Crepes                              Steak Veggies                             Pandoro Italian Sausage Cheese Balls        Tortellini                                      Bombolone Tomato Bruschetta                        Spaghetti with Meatballs                                                                    
The product proposing will be focused solely on fresh healthy dishes using 'farm to fork' components in every dish. The menu will suggest items which will satisfy the meat eaters, vegans while keeping the ingredients and the products 'farm to table' friendly. The menu will also contain freshly prepared seafood and freshly tossed salads. It will also produce mouth watering burgers and varieties of steaks which will cater to both the vegans and the non vegetarians Alcoholic as well as non alcoholic drinks will be provided by the friendly bartenders of the restaurant. Fresh produce like the cucumbers, chillis will be acquired from Greenhill Produce and Truly Green Farms. Tofu will be purchased from Ying Ying Soy Food located in Canada. The bread suppliers will be Maple City Bakery situated in Ontario. Gluten Free breads will be provided by them which will satisfy the needs.
Table 4: Product Menu
(Source: Created by the Author)
Crepes and Waffles are the traditional dishes of Canada but only a few restaurants in London offer this delicacy. Tina's Restaurant will be one of them and competition will be less. These two food products offer a variety of combinations which makes it the favorite food for the potential consumers. The preparation time for these items is very less and this will make it an easy to avail food product which will attract more consumers (Huber, Kalss and Schoenlechner, 2017).
Tina's restaurant can be considered as start up business and thus, it does not aim to maximize profits from the very beginning. To thrive in the competitive market, it intends to maximize the number of customers compared to the present competitors. It has planned to provide its customers with fresh quality foods and highest quality services and increase customers' overall experiences. To achieve this objective, it should focus on status quo pricing strategy to maintain the menu prices according to the competitors' menu prices. The prices would match up with Keg Steakhouse, Milestones Grill and Bar and East Side Mario menus but the availability of vast options and venue location of Tina's restaurant would make them stand apart.
To establish in the London's market, Tina's restaurant will offer discount offers to the target customer segments. It will provide the student discounts to attract the student segment of Western University and Fanshawe College who are capable of limited spending. This discount strategy is set as per the demographic study as they have very limited spending budget. Moreover, higher pricing menu would pull the young professionals and established adults early as they have large disposable income and they look forward to spending money over socializing and family outings.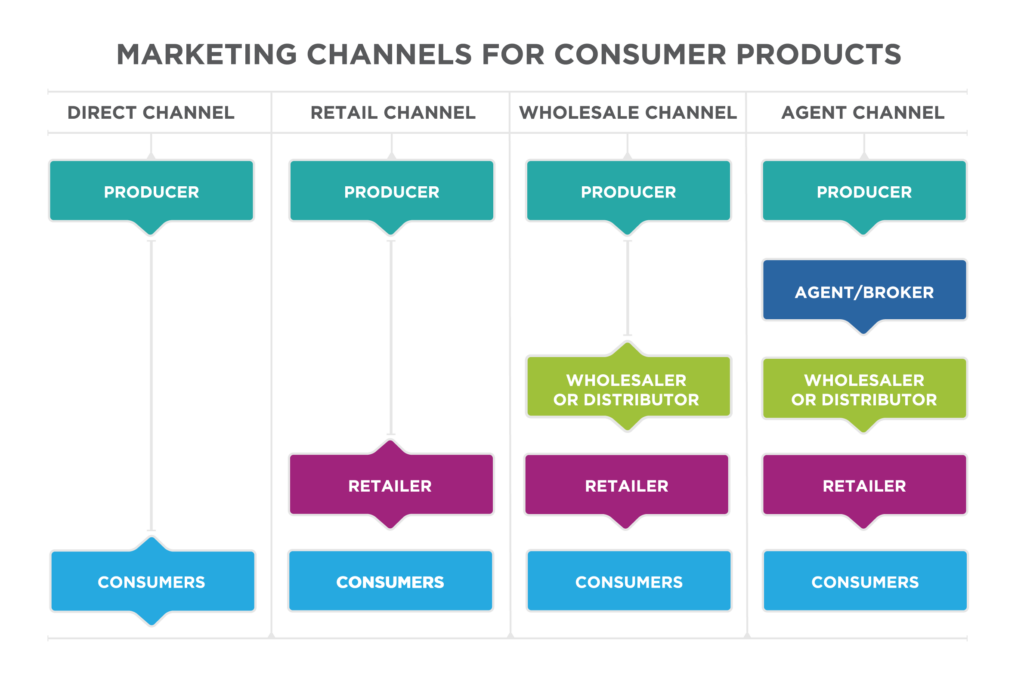 The name of the Restaurant will simply be Tina's Restaurant as it had been a long time dream of opening the restaurant. Tina's Restaurant will not target the customers with its name, but will focus on every section of the people with the wide range of dishes it serves.
Figure 1: Floor Plan
(Source: By the Author)
The Restaurant will be located In Masonville, London, Ontario. Masonville will prove to be great location for the restaurant as the different regions of the place consists of all classes of people. Tina's restaurant with its wide variety of products also targets all types of people and Masonville will provide it with the opportunities to serve them (Penića et al., 2015).
The floor plan of the restaurant explains that the restaurant divides the total restaurant in three sections. The first section with the circle tables will consists of the general class that will serve the daily customers of the Restaurant. The section also has separate washroom area for both the men and the women (Hartoonian, 2016). The second section with the square tables will mainly consist of serving of the meals, will be mainly for Premium Lunch and Dinner programs, and will require advanced booking of the tables. The third section with the Dodecagon shaped tables will be for the corporate meeting and parties. The section will consist of a technologically advanced kitchen and will be responsible for serving the three areas of the Restaurant.
The various distribution methods of serving the customers is explained as follows:
Dine-in: The dine-in section will consist of the three section of the dining area of the restaurant. The first section will be the 'order, eat and go' where the customers will be served with the regular dishes. The second section of the restaurant will consist of premium dining hall where the customers will need to make advanced bookings while the third section of the dine-in will be for corporate meeting, parties and events.
Take-out: The take-out section of delivery will consist of a section where the customers can order their products and after the preparation of which the customers may collect them form a counter near the kitchen.
Order Online: Tina's restaurant will also serve the online customers where it will use a small number of delivery boys for the delivery of the processed orders to the door of the customers.
The promotional strategies used by the organization are explained as follows:
Advertisement: Tina's Restaurant will use print advertising for the promotion. The print advertising will be in the form of periodical advertisements by making its presence in newspapers and food and drink's magazines. Another form of print advertisement is in the form of brochures, leaflets, handouts, flyers and point-of sale advertisements.
Happy Hours: The restaurant will also facilitate 'Happy Hours' in the form 'Tina's Tuesdays' where from 5pm to 8pm it will provide its products at amazing discounts with an aim to attract a large number of customers (Zhu et al., 2018).
Social Media: Tina's Restaurant will also have its presence in the Social Media where it advertises in the form of special discounts, daily special dishes and information of the information of the 'Happy hours'.
Discount Coupons: Tina's Restaurant will also provide the regular customers with discount coupons that they can redeem on their next visit to the restaurant (Balasubramanian et al., 2015).
The reasonable budget for the promotion activities of thee organization is explained as follows:
| | |
| --- | --- |
| Promotional Mix | Budget |
| Advertising | $9,000 |
| Newspapers                                 | $3,000 |
| Food and Drink's magazines | $2,000 |
| Brochures | $1,000 |
| Leaflets | $1,000 |
| Handouts | $1,000 |
| Flyers | $500 |
| Point-of Sale Advertisements | $500 |
| Happy Hours | $5,000 |
| Tina's Tuesdays | $5,000 |
| Social Media | $5,000 |
| Facebook | $2,000 |
| Twitter | $1,000 |
| WhatsApp | $1,000 |
| Instagram | $1,000 |
| Discount Coupon | $8,000 |
| Costs | $2,000 |
| Discounts | $6,000 |
| Miscellaneous | $3,000 |
| Total | $30,000 |
Table 5: Promotional Budget
Source: By the Author
The Promotional Budget for the organization Tina's restaurant will be $30,000. The further division of the budget will be in the form of advertising that will include Newspapers, food and drink's magazines, brochures, leaflets, handouts, flyers and point-of-sale advertisements which includes $9,000. The allotted budget for 'Happy Hours' will be $5,000 while the allotted budget for Social Media will be $5,000 where it will mainly focus on Facebook, along with Twitter, Instagram and WhatsApp. The allotted expenses for Discount coupons will be in the form of costs of coupon and discounts totaling $8,000 while the miscellaneous costs taken as $3,000
The above discussed marketing plan has identified the strengths and weaknesses of internal and external factors that have further helped in understanding the present opportunities and potential threats associated with the survival of Tina's restaurant. The competitive market analysis has enabled in understanding the extent of competition that Tina's has to face from the three key competitors. With this understanding, the product, pricing and distribution strategies have been made to attract maximum customers and create a strong position in the market. Thus, the above analysis has helped in making effective marketing plan that will enable Tina to open her restaurant and finally fulfill her dreams.
Aday, J.B. and Phelan, K.V., 2015. Competitive advantage or market saturation: An in-depth comparison of flash-sale sites through content analysis. Journal of Hospitality Marketing & Management, 24(3), pp.287-313.
Ali, F., Amin, M. and Cobanoglu, C., 2016. An integrated model of service experience, emotions, satisfaction, and price acceptance: an empirical analysis in the Chinese hospitality industry. Journal of Hospitality Marketing & Management, 25(4), pp.449-475.
Alonso-Almeida, M.D.M., Bremser, K. and Llach, J., 2015. Proactive and reactive strategies deployed by restaurants in times of crisis: Effects on capabilities, organization and competitive advantage. International Journal of Contemporary Hospitality Management, 27(7), pp.1641-1661.
Boo, H.V., 2017. Service environment of restaurants: findings from the youth customers. Journal of ASIAN behavioural studies, 2(2), pp.67-77.
Brito, P.Q., Soares, C., Almeida, S., Monte, A. and Byvoet, M., 2015. Customer segmentation in a large database of an online customized fashion business. Robotics and Computer-Integrated Manufacturing, 36, pp.93-100.
De Keyser, A., Schepers, J. and Konuş, U., 2015. Multichannel customer segmentation: Does the after-sales channel matter? A replication and extension. International Journal of Research in Marketing, 32(4), pp.453-456.
Dzobo, O., Alvehag, K., Gaunt, C.T. and Herman, R., 2014. Multi-dimensional customer segmentation model for power system reliability-worth analysis. International Journal of Electrical Power & Energy Systems, 62, pp.532-539.
Glass, J. R., Kruse, G. H., & Miller, S. A. (2015). Socioeconomic considerations of the commercial weathervane scallop fishery off Alaska using SWOT analysis. Ocean & Coastal Management, 105, 154-165.
Green, Y.N. and Williams, J.A., 2016. An Investigation of Restaurant Week as an Effective Marketing Strategy. In Advances in Hospitality and Leisure (pp. 83-97). Emerald Group Publishing Limited.
Huber, R., Kalss, G. and Schoenlechner, R., 2017. Waffle Production: Influence of Baking Plate Material on Sticking of Waffles. Journal of food science, 82(1), pp.61-68.
Islam, D., & Berkes, F. (2017). Between a business and a social enterprise: The Norway House Fisherman's Co-op, northern Manitoba, Canada. Journal of Enterprising Communities: People and Places in the Global Economy, 11(5), 530-546.
Lee, C., Hallak, R. and Sardeshmukh, S.R., 2016. Innovation, entrepreneurship, and restaurant performance: A higher-order structural model. Tourism Management, 53, pp.215-228.
Liu, Y., Liu, T., Agyeiwaa, A., & Li, Y. (2018, July). A SWOT analysis of biodiesel production from waste cooking oil. In IOP Conference Series: Earth and Environmental Science(Vol. 170, No. 2, p. 022136). IOP Publishing.
Molina-Azorín, J.F., Tarí, J.J., Pereira-Moliner, J., López-Gamero, M.D. and Pertusa-Ortega, E.M., 2015. The effects of quality and environmental management on competitive advantage: A mixed methods study in the hotel industry. Tourism Management, 50, pp.41-54.
Penića, M., Svetlana, G. and Murgul, V., 2015. Revitalization of historic buildings as an approach to preserve cultural and historical heritage. Procedia engineering, 117, pp.883-890.
Ratcliffe, J., 2016. Going beyond your clinic team's SMART objectives to achieve stretch goals. Journal of Aesthetic Nursing, 5(5), pp.254-255.
Sarvari, P.A., Ustundag, A. and Takci, H., 2016. Performance evaluation of different customer segmentation approaches based on RFM and demographics analysis. Kybernetes, 45(7), pp.1129-1157.
Seo, S. (2016). Virtual Foreign Bureaus and the New Ecology of International News (Doctoral dissertation, Columbia University).
Tabi, A., Hille, S.L. and Wüstenhagen, R., 2014. What makes people seal the green power deal?—Customer segmentation based on choice experiment in Germany. Ecological Economics, 107, pp.206-215.
Ting, P.L., 2018. ESTIMATING THE PROBABILITY OF SERVICE RECOVERY STRATEGIES IN FRANCHISE FAST FOOD RESTAURANT.
Zhu, D.H., Zhang, Z.J., Chang, Y.P. and Liang, S., 2018. Good discounts earn good reviews in return? Effects of price promotion on online restaurant reviews. International Journal of Hospitality Management.
Here is some of our marketing writing help services:
– Marketing dissertation writing services
– Marketing essay writing services
– Marketing assignment help
Peachy Essay is a well reputed dissertation writing company that has all your requirements at heart. Our company genuinely offers the following services;
– Dissertation Writing Services
– Write My Dissertation
– Buy Dissertation Online
– Dissertation Editing Services
– Custom Dissertation Writing Help Service
– Dissertation Proposal Services
– Dissertation Literature Review Writing
– Dissertation Consultation Services
– Dissertation Survey Help