Introduction
The eruption in technological advancements is not only affecting the social, political and economic arena, but it is also shaping the current and future education system. This has emerged in the acquisition of the English language where teachers are compelled to apply technology in the learning process. With the aid of augmented reality, teachers are able to assign and monitor learners' progress efficiently. On the other hand, learners are able to interact with automated systems which motivate them to learn the English language in depth and with lots of enthusiasm. This essay will unravel past experiences in using technology to teach English as well as analyze current and future prospects.
Previous Experience in using technology for teaching English
Over the past five years, embracing technology in teaching English has ushered in the best results. For instance, it complements the materials provided in class and motivates the learners to discover more in the English language. It stimulates young learners who enjoy using digital products such as Smartphones, Tablets, and Laptops to access learning materials by making them active participants (Chun, Kern & Smith 2016). Besides, it eases the work of monitoring and supervising learners by centralizing the work of the tutor in one location. A tutor can monitor the progress of the entire classroom from a single device such as the laptop (Nunan & Richards 2015). Thereby, it creates idiosyncratic experiences between learners and tutors as well as enhancing interaction and coordination in the learning domain.
Reasons for selecting specific technologies
Furthermore, there are specific reasons why I chose to focus on embracing certain technologies over the rest. For instance, I selected technologies which are infused with artificial intelligence. For instance, using mobile applications such as 'The Sentence Master', 'Duolingo', and 'Memrise' will aid students' master rules of grammar (Nunan & Richards 2015). Consequently, learners with pronunciation difficulty will use applications such as 'Pronounce it Right' and 'BBC Learning English' to polish spoken language (Chun, Kern & Smith 2016). Other tools such as Grammarly, ProWritingAid and Hemingway Editor will assist learners in writing phrases correctly (Solak & Cakir 2015). Therefore, as a tutor, these listed technologies have proved to fasten the speed of acquisition of the English language.
In the same way, the introduction of Artificial Intelligence in learning has eased the burden previous experienced by tutors. For instance, desktop applications such as Kahoot, Socrative, and Quizizz are best for teaching, monitoring and evaluating learners without having to involve the tutor (Nunan & Richards 2015).  These applications allow students to ask questions or take quizzes and the system processes answers for them. Evidently, in cases where the population of learners is beyond control, such applications will aid in bridging the gap created. Thereby, the applications will enable each learner to acquire language skills progressively, without interruption from the external factors.
Creating personal resources for learners
Likewise, in my teaching career, I have embraced technology to create digital products to be used by my learners. For instance, I designed a full course study kit which I share with learners at the beginning of the course. This will enable the learners to familiarize with the course content ahead which is a critical step in the acquisition of language. Additionally,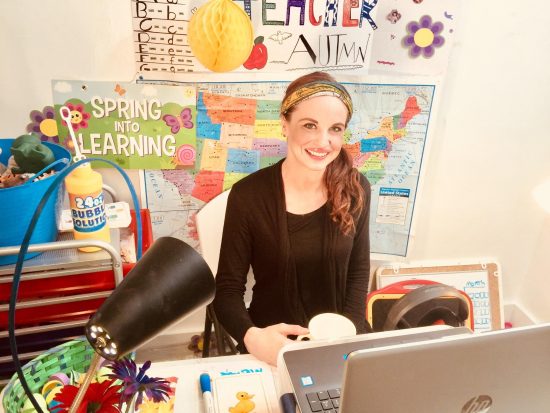 I have created several quizzes prompts and shared with learners. The prompts are designed with multiple choice questions and the learner gets feedback after completing each individual series (Chun, Kern & Smith 2016). This has enhanced learner classroom activity by ensuring real-time study and evaluation takes place without interruption. Therefore, technology has assisted me in my career by ensuring I offer standardized education to learners.
Review on peer teaching session
Comparatively, technology has influenced peer teaching sessions and elicited positive results. Learners of English language are able to share materials with ease through the virtual reality classroom. For instance, the use of class chartroom enables a student share a problem while others listen and offer possible solutions.  In the process, mistakes emerge and the best answer is supported by the majority of the learners (Solak & Cakir 2015). In scenarios where ambiguity arises, the teacher joins the conversation and provides the solution to the problem. Additionally, after class peer teaching occurs through the aid of technology. Learners are able to interact with each other using chatrooms and video conferencing channels provided (Chun, Kern & Smith 2016). Hence, technology is enabling learners to interact with ease and eliminate the distance barrier that was previously experienced.
Lessons Learnt from embracing technology in the classroom
By the same token, I have grasped several technological hacks to use in my English teaching classes. For instance, I have discovered that student centered learning is more productive compared to teacher centered learning. Therefore, I will ensure that 70% of the class activities involve the interaction of learners (Chun, Kern & Smith 2016). As results, it will nurture the communication skills of learners, boost their vocabulary and create a lasting impression on grammar rules. Consequently, I have noted that the current generations of learners are more inclined to the latest technologies (Nunan & Richards 2015). This will be an added advantage to my profession since I will delegate most of the class activities to technologies such as mobile applications, desktop applications, and learner-centered websites.
Focus areas for research and study
In as much as technology is enhancing the acquisition of the English language, it also poses a threat to learning institutions. Therefore, I will explore the limitations, challenges, and effects of relying on technology to foster education. For instance, there is a need to analyze the quality of materials offered by technology applications. There is also a need to ensure that technology does not disintegrate the social setting of learning institutions since the repercussions are extreme (Nunan & Richards 2015). For example, the decay of morals and intemperance of humanity will emerge. Besides, there is a need to establish whether technological applications will affect the logical thinking due to overreliance on AI (Solak & Cakir 2015). Lastly, the technology should be cost effective as well not create barriers between tutors and learners.
Conclusion
In summary, the technological advancements in the learning of the English language are essential to supplement the tutors' lessons. The merits are significant given the current social setting where Augmented Reality is taking over the traditional way of doing activities. The current breed of learners is also sophisticated with technology easily accessible to them. Therefore, enjoining technology in the classroom is essential in the tutoring process. However, a critical analysis must be conducted to ensure the supplemented education does not compromise the moral fabric, the social conduct and the touch of humanity which was fostered by the current and previous education environment.
Reference List
Chun, D., Kern, R. and Smith, B., 2016. 'Technology in language use, language teaching, and
language learning', The Modern Language Journal, 100(S1), pp.64-80.
Nunan, D. and Richards, J.C. eds., 2015. Language learning beyond the classroom. Routledge.
Solak, E. and Cakir, R., 2015. 'Exploring the Effect of Materials Designed with Augmented
Reality on Language Learners' Vocabulary Learning', Journal of Educators Online, 12(2), pp.50-72.
Peachy Essay essay services team offers a wide range of services including English Essay Writing Services. More importantly, our team of experienced writers working at Education Writing Help offer the following services:
– Education Assignment Writing Services
– Education Essay Writing Service
– Education Dissertation Writing Service