The North American Free Trade Agreement
            The North American Free Trade Agreement (NAFTA) was a trade treaty between Mexico, Canada, and the United State that was established in January 1994 (Burfisher et al., 2019). It created the first world's largest trade market that could exchange goods and services across borders. It eliminated most tariffs and trade barriers and combined other innovative provisions in Canada, Mexico, and the United States. However, NAFTA was replaced by the United-States-Mexico-Canada Agreement (USMCA) on 1st July 2020 (Burfisher et al., 2019).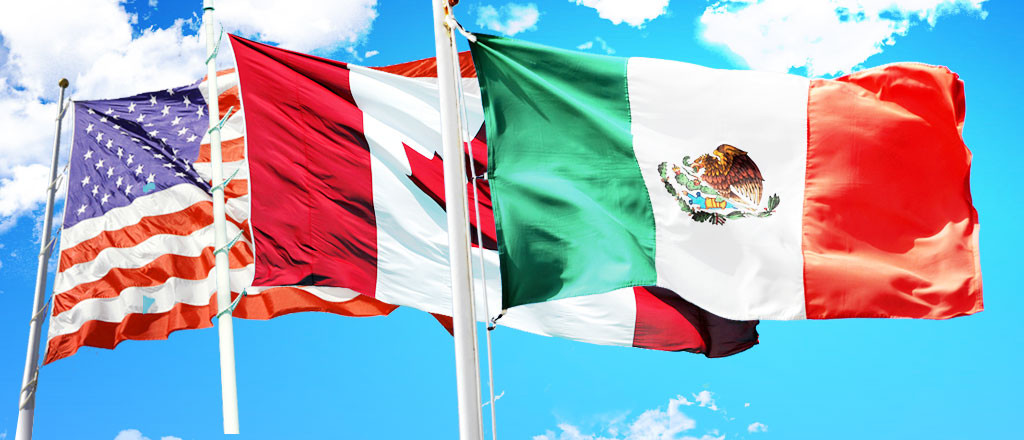 NAFTA had significant benefits. It eliminated many trade barriers and tariffs on imports and exports thus lowering the prices of goods and services (Burfisher et al., 2019). It also lessened the risk of inflation. America's largest import is oil, and the reduced prices favored them. Also, food prices were low which enabled ease of access to the consumers. NAFTA increased the countries' economic growth (McBride, 2017). Automobiles, services, and agricultural sectors benefited the most as many high trade barriers were eliminated. This ensured the earned revenue went to other areas like business investments and development, therefore, boosting the economy. NAFTA created many job opportunities. Some sources say NAFTA exports created five million U.S jobs (Weisbrot et al., 2018). This increased new manufacturers producing domestic products, hence adding more jobs earning the country more revenue from factory exports. NAFTA quadrupled trade between the three-member countries (McBride, 2017). This lowered product prices to the consumers boosting the economic growth of the countries and created many job opportunities. Furthermore, NAFTA increased foreign direct investments increasing the profits in the U.S businesses, and companies. This gave the firms more market opportunities to develop.
Unions and activists were against NAFTA as businesses paid low wages despite getting cheap sources of foreign supplies (Kay, 2018). The firms constantly got rid of workers and cut the wage of the remaining ones. The businesses, having invested in cheap labor, had the mass capacity of purchasing goods in bulk, thus staying competitive against their business rivals. Working people were angered by this and were against NAFTA as it only benefited businesses and the economy but not their families (Kay, 2018). Activists and unions sought to fight for the workers' rights to raise their wages and increase their standards of living.
Also look at some of our business services
– Business Essay Writing Service
– Business Dissertation Writing Services
– Business Report Writing
– Business Assignment Help
– Business Planning Writing Service
– Business Assignment Writing Service