Chanel & Dior: Retail Strategy & Implementation Compared
Abstract
Haute couture is witnessing rapid and unprecedented changes in UK. Against a backdrop of unfavorable macroeconomic conditions, particularly Brexit, and growing competition, UK consumers of haute couture products appear to be less affected by industry's apparent risks. French brands are well established and echo very favorably with UK consumers. For current purposes, Chanel and Dior – both iconic, French haute couture powerhouses – are compared as per retail strategy and implementations. A broad overview is, first, given of UK luxury industry. Then a closer market analysis in a SWOT format is given of UK luxury industry. The remaining sections, constituting paper's central focus, detail specific retail strategies adopted by Chanel and Dior, particularly in areas of web marketing communications, pricing strategies and distribution channels. In final analysis, Chanel is shown to have a more competitive market positioning compared to Dior, in spite of Chanel's strict adherence to classic haute couture conventions.
Chanel & Dior: Retail Strategy & Implementation Compared
Luxury is a most coveted social and economic status. If anything, different social classes and economic levels, particularly at lower social and economic segments, aspire to luxury as a symbol of affluence, if not power. This status, although much coveted, remains shrouded in vagueness, particularly as to what exactly constitutes luxury (Kapferer, 1997). This confusion about status as far as luxury products and services are concerned has become increasingly notable as major fashion houses experience mounting pressure under needs to churn out haute couture products, particularly apparel, leather products and fragrances, in order to satisfy customers of lower income levels compared to conventional high income ones (Tynan, McKechnie & Chhuon 2010; Truong, McColl & Kitchen, 2009; Truong, Simmons, McColl & Kitchen, 2008). The same ambiguous relationship to luxury applies to UK consumption habits.
The UK luxury market, according to most recent reports, is a fragmented one ("Luxury Goods in the United Kingdom," n.d.). Notably, Louis Vuitton, Hugo Boss and Chanel dominate UK luxury market, particularly in designer apparel and footwear, luxury eyewear and luxury jewellery products ("Luxury Goods in the United Kingdom"). Moreover, luxury eyewear products show robust growth due to a combination of growing awareness of eye heath (in response to growing usage of computers and smartphones) and due to national preferences for eyeglasses.
For distribution channels, online retailing has grown notably, particularly among lower income consumers during sales periods and seasons and special offer promotions compared to higher price marks at stores ("Luxury Goods in the United Kingdom").
At a macroeconomic level, Brexit is not likely to impact negatively on industry growth ("Luxury Goods in the United Kingdom"). This can be attributed, in part, to industry unique nature and, more importantly, to innovative marketing and promotion strategies developed by leading fashion houses and brands.
These broad industry patterns apply to UK leading brands. Although current paper's central focus is to compare Chanel's and Dior's (both well-established French brands) retail strategies and implementation methods, a situation analysis of luxury industry in UK remains of particular significance since macro economic and social patterns are, if anything, of direct impact on business ecosystem at a micro level. The next section offers, accordingly, a situation analysis of UK luxury market.
The UK luxury industry has a unique paradox: although UK luxury industry contributes by at least 8% of country's exports and is growing faster by over 10% annually and although UK remains a global fashion hub, leading global fashion hubs continue to capture increasing share of UK consumer's interest and money (Berg, Brantberg & Zaharieva, 2016). Indeed, compared to leading fashion powerhouses, only 16 of Britain's luxury brands have managed to hit a £100+ million mark, France has 55, Italy 47 and Germany has 30 (Berg, Brantberg & Zaharieva). Findings show UK luxury brands fall into three main categories: (1) companies of sales under £20 million, (2) companies of sales up to £100 million, and (3) companies of sales over £100 million. Category One companies can be labeled as "scrappy entrepreneurial start-ups" dominated by charismatic leaders; Category Two companies lack proper business core and need to further enhance own brands and to professionalize operations; and Category Three companies are still struggling to scale up operations for global runways (Berg, Brantberg & Zaharieva). Across all categories, UK luxury brands need to, primarily, establish brand positioning, build a global core business and expand and sell by expanding on strategic partnerships. These overall market conditions and industry situation is of far reaching implications for foreign luxury brands, particularly French brands. Given current focus, retail strategies and implementation methods of Chanel and Dior are analyzed. The analysis is based, in part, on current UK luxury industry's conditions and market situation. As is discussed in further details in respective sections, retail strategies and implementation methods of Chanel and Dior are analyzed in light of broader market situation and industry operating conditions discussed above. Thus, in order to understand each brand's retail strategy and implementation methods across different business activities, particularly in a retail context, UK luxury industry's and market's situation need to be highlighted in more a focused manner. The following is a snapshot of UK luxury industry in a SWOT analysis form:
Strengths:
Global fashion hub
Global financial hub for capital inflows
Established innovation and know-how of fashion business
Weaknesses:
Lack of established family fashion business
Differential business practices for established and startup players
Opportunities:
London is a global cosmopolitan hub for business (and hence opportunities for growth by developing strategic partnerships)
London hosts a major fashion week, a great marketing and promotion platform for UK luxury brands, particularly haute couture ones
Exponential growth in Ready-to-Wear apparel, a major sales segment compared to more conventional haute couture products
Threats:
Although Brexit has been shown above to not have a significant impact on UK luxury brands, long-range implications of Brexit, particularly in how UK Government negotiate business and trade partnerships, could impact on UK luxury brands seeking to expand internationally in Europe or develop strategic partnerships with international players
Growing competition, particularly from emerging startups catering for changing and dynamic needs of niche markets which bigger players are slower to respond to
 III. CHANEL UK: RETAIL STRATEGIES
Chanel is an established global fashion powerhouse. The "Frenchness" of Chanel is, if anything, a strong asset for brand's power among consumers worldwide. This leading status, shared by numerous French luxury brands, can be attributed to numerous factors most of which are beyond current paper's scope. For current, purposes, Chanel's retail strategy and implementation methods remain of central focus, particularly in comparison to Dior's retail strategies and implementation methods, as is discussed in further detail below under Dior's respective sections. In order to proceed into analysis of Chanel's (and, for that matter, Dior's) retail strategy and implementation methods, a critical observation should be made: luxury retail strategy remains, after all, quite distinctive from retail strategies of different brands in different industries, if only because luxury brands "enlist magical and aesthetic principles" into store space and beyond, inspired by brand's creative director's vision and hence a producer, not a consumer, of luxury as opposed to "community" and "mass" marketing strategies adopted by emerging fast fashion brands appealing to lower income consumers (Dion &  Arnould, 2011). Guided by an understanding of luxury brands as aesthetic expressions of creative director's vision, Chanel's retail strategy and implementation methods can be discussed.
Chanel, sharing an established French business and cultural convention, has a retail strategy which is centered on exclusivity. Specifically, by offering brand's products and services at exclusive sales outlets – including most primarily Chanel stores, boutiques and, more recently, corporate website – Chanel lends a unique status to brand's offerings, a status inspired by company's iconic Lead Designer / Creative Director Karl Lagerfeld.
As such, Chanel has a unique retail strategy. Specifically, Chanel has exclusive distribution channels, as just noted, compatible to brand's elite status. According to company's corporate website: " You can find CHANEL products in all authorized points of sale included in the point of sale list by clicking here: store locator" ("FAQ," n.d.). Interestingly, Chanel's new fragrance N°5 L'EAU is also available exclusively at a separate web platform for online consumers ("Select Your N°5 L' Eau," n.d.). These exclusive distribution channels are, moreover, reflected in brand's different marketing, customer segmentation and merchandizing strategies and practices, as discussed in further detail below. The reason for why distribution channels are singled out as a sole strategy to be discussed is justified by company's exclusive control of brand image, an image which can only be under consistent control only by exclusive distribution. As shown in later sections, Lagerfeld's vision intensely informs company's brands, particularly in retail design, layout, in-store and online pricing policies (no visible price tags) and, not least, customer engagement strategies.
III. I. CHANEL UK: CORPORATE IMAGE
Image is an invaluable asset for Chanel. Heavily guarded by company's executives, particularly Lagerfeld, Chanel has yielded, in part, to mounting pressures from fast fashion and mass market demands (particularly in Ready-to-Wear category) by revamping company's digital profile across different platforms. In attempt to cater to needs of online consumers and to better control brand's visual content (propagated virally online by a broad range of stakeholders, including potential and loyal consumers), Chanel has enhanced her digital content by developing a digital asset management system (DAM), a product information management system (PIM) and a translation service system (Nguyen, 2010). This recent upgrade reflects, if anything, an interesting shift in company's corporate image management practices from a more conventional practice of boosting corporate image around fashion week events, for example. Chanel's current corporate management practices are, indeed, reflected in company's retail mix, as shown below.
III. II. CHANEL UK: MARKET POSITIONING
As noted above, Chanel enjoys a leading market positioning in UK market ("Luxury Goods in the United Kingdom"). This market positioning is attributed, in part, to company's "Frenchness" appeal to UK consumers but also to innovative marketing and retail strategies which further establish brand's image in consumer minds. Indeed, as a luxury brand, Chanel's appeal to UK consumers is driven less by economic factors and more by a status appeal which echoes strongly across different customer preferences.
Consistent to company's secrecy in announcing company's financial performance, Chanel's corporate website lacks, for example, any explicit mention of company's annual revenues. Thus, a precise assessment is hard to perform for company's financial performance and, more broadly, market positioning (as far as statistical data are concerned). Instead, overall customer attachment to and loyalty for company's brands can be adopted as broad measures of brand's market positioning. Still, industry analyses show an increase in company's sales and profits in as recent as 2015 by $3 Billion (Pendleton, 2015). No specific figures show Chanel's exact financial performance in UK market, although Chanel appears to be leading different luxury brands, as shown above.
III. III. CHANEL UK: CUSTOMER SEGMENTATION & TARGETING
Typically, Channel aims at high end luxury market. This is particularly applicable to in-store customers as opposed to online ones who are, generally, of lower income brackets and are less frequent buyers. Moreover, Chanel's exclusive distribution channels further narrow brand's most loyal customers. This is evident in brand's selection of premium store locations in major cosmopolitan cities including, in current case, London. The establishment of "high street" for upscale districts and shopping areas reflects, if anything, how store location responds to specific customer habits in specific shopping areas. As shown in next section, Chanel has London stores which are of world's most expensive realty areas.
III. IV. CHANEL UK: RETAIL MIX: MERCHANDIZE, PRICING, STORES & MULTI-CHANNEL MARKETING COMMUNICATION
Primarily, Chanel has product offerings in areas of haute couture ("Haute Couture," n.d.), (fast / ready-to-wear) fashion ("Fashion," n.d.), fine jewelry, ("Fine Jewelry, n.d.), watches ("Watches," n.d.), fragrance ("Fragrance," n.d.), makeup ("Makeup," n.d.) and skin care ("Skin Care," n.d.).
Chanel's product offerings can be located, exclusively, in a number of stores and boutiques spread over UK. The company's corporate website offers a separate "Store Locator" section ("Store Locator," n.d.) for brand loyalists and potentials. This section, compared to Dior's similar one (as shown below), gives a full account of brand's stores (which are all checked by default) as opposed to Dior's mandatory check option which forces website users to select a specific product category and location in order to identify a specific store. For current purposes, London stores are examined, particularly Chanel New Bond Street, world's largest. Overall, Chanel has18 stores in London ("London," n.d.). Chanel New Bond Street, a comparatively recent one, is not only UK's largest buy also world's largest. Given current locations of Chanel, at least in London, Chanel has, as part of a retail mix appealing to market's highest income customers, selected some of London's most premium locations.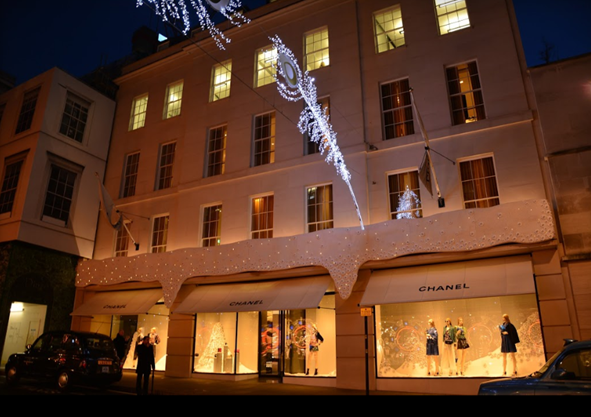 Figure 1. Chanel New Bond Street (Cachopo, 2016)
From a design and layout perspective, Chanel's stores, inspired by brand's creative director's vision, creates stores which are not mere commercial hubs foe selling merchandise. Instead, Chanel's stores are based on most refined aesthetic principles. For current purposes, Chanel New Bond Street's store is discussed as a model of Chanel's store concept and design.
Chanel New Bond Street's store is located on 158-159 New Bond Street, of 12,600 square-feet overall area and is made up of three stories (Karmali, 2013). In addition to a spacious layout design, Chanel New Bond Street's store has unique store features including, for example, dedicated walls for scarves, belts and, for men, ties; glass and mirrored walls; and real crystal chandeliers (Karmali). More interestingly, Chanel New Bond Street's store has specially designed furniture pieces, commissioned by world renowned Marino with a homely feel modeled on Coco Chanel's Paris apartment (Knight Ayton, 2013).
In pricing strategy area, Chanel has a unique pricing approach. Typically, Chanel is an upscale brand at luxury market's highest end. The immaterial value of Chanel's products – and, for that matter, products by global and established players, particularly French and Italian ones – is not only manifest in customer's loyalty but also in how black / grey market actors take advantage of price gaps across markets to resell Chanel's valuable products in different markets. In 2015, euro's depreciation has created price gaps between European and Chinese markets (Chow & Masidlover, 2015).  In response, Chanel was forced to raise prices in order to close price gaps across markets. This incident has a critical insight which highlights Chanel's pricing strategy not only in UK but also globally. Given Chanel's long standing history of secrecy, product prices are almost never stated clearly across different distribution channels. Instead, Chanel offers broad pricing guidelines for retailers ("FAQ"). According to company's corporate website: "In an effort to assist its authorized retailers in the UK, CHANEL publishes a list of Recommended Retail Prices, which are also the prices applied by CHANEL for its Fragrance and Beauty products in its central London CHANEL Boutiques" ("FAQ"). Interestingly enough, Chanel offers specific prices for products displayed online in a similar pricing strategy to Dior's, particularly for fine jewelry offerings.
In marketing communications area, Chanel has a more or less acceptable digital media presence. Specially, Chanel has customer engagement platforms across social media platforms of Facebook, Twitter, Instagram and YouTube. For corporate website, Chanel is much less communicative, so to speak, with fixed, non-interactive forms for queries. Digital media marketing communications aside, Chanel, like major haute couture powerhouses, invests heavily in fashion weeks, London Fashion Week in current case for an enhanced brand positioning, in addition of course to store openings (which are highly anticipated events) as in Chanel New Bond Street's case in 2013.
DIOR UK: RETAIL STRATEGIES
A well established haute couture powerhouse, Dior echoes powerfully in UK market. Supported by a "Frenchness" appeal and long presence in UK market, Dior has, still, a retail strategy which is well differentiated from Chanel's.
Having hired a new Creative Director, Maria Grazia Chiuri (Mower, 2016), Dior has had a good boost, particularly in corporate image management area, as shown in next section. This freshness is vision is reflected in different areas of Dior's retail strategy including, most notably, in distribution channels, marketing communications and pricing strategy. Interestingly, Dior has developed a well integrated platform for selling Dior products in different product categories on company's corporate website: E-Boutique Services ("E-Boutique Services," n.d.). This separate digital platform marks a clear retail strategy differentiation from Chanel's whose digital platform, although revamped as noted above, remains less granulized as far as product pricing and shipment details are concerned. In a similar but distinct distribution channel strategy, Dior has a less guarded distribution channels, including stores and corporate website. As is discussed in next sections, Dior's retail strategy is finely differentiated from Chanel's, particularly in areas of distribution channels, marketing communications and pricing strategy.
I. DIOR UK: CORPORATE IMAGE
As an established, French haute couture powerhouse, Dior's corporate image is largely managed by brand's Creative Director. Dior has long standing customer affiliation and loyalty in UK. Positioned (physically in premium locations in London and in a more abstract manner as a status symbol), Dior is, compared to Chanel, has a more feminine appeal. More specifically, Dior does not have, for example, "The Gentleman" collection well featured, at least, on corporate website as in Chanel. Instead, Dior, showcasing Johnny Depp in a recent Sauvage fragrance ad ("Sauvage," n.d.), appears to appeal to male consumers in order to enhance corporate image as a fragrance company for women and men. This corporate image of "femininity" as far as product appeal is concerned is further manifest in brand's product offerings as shown in next section.
II. DIOR UK: MARKET POSITIONING
As noted above, Chanel, not Dior, features among UK's leading luxury brands achieving remarkable growth in spite of unfavorable market conditions including most notably Brexit ("Luxury Goods in the United Kingdom"). For Dior, financial reporting is much more available and can be said to be a more accurate measure of company's market positioning. For example, Dior reported a revenue of EUR 502 million by September 30, 2016 compared to EUR 471 million by September 30, 2016 with retail sales up 7% ("Christian Dior Couture Reports Revenue Results," 2016), a far less growth in revenue compared to Chanel's  $3 billion in 2015.
III. DIOR UK: CUSTOMER SEGMENTATION & TARGETING
Similar to Chanel, Dior appeals to luxury market's high-end customers. More specifically, while high income and more frequent customers are targeted in store, lower income customers are approached online during special promotion and sales periods and seasons. Still, Dior's prices, an indication of customer's base purchasing power, remain slightly lower compared to Chanel's, as shown in next section, particularly in fine jewelry collections.
Dior has product offerings in six main categories: (1) haute couture ("Haute Couture, n.d.), (2) Ready-to-Wear ("Ready-To-Wear," n.d.), (3) leather goods ("Leather Goods," n.d.), (4) shoes ("Shoes," n.d.), (5) accessories ("Accessories," n.d.), and (6) gifts ("Gifts," n.d.).
Dior has, like Chanel, a strong physical presence in London. Specifically, Dior has 10 stores for fashion & accessories offerings ("Fashion & Accessories + London," n.d.) and 29 stores for fragrance and beauty offerings ("Fragrance & Beauty + London," n.d.), all of which are in premium property locations.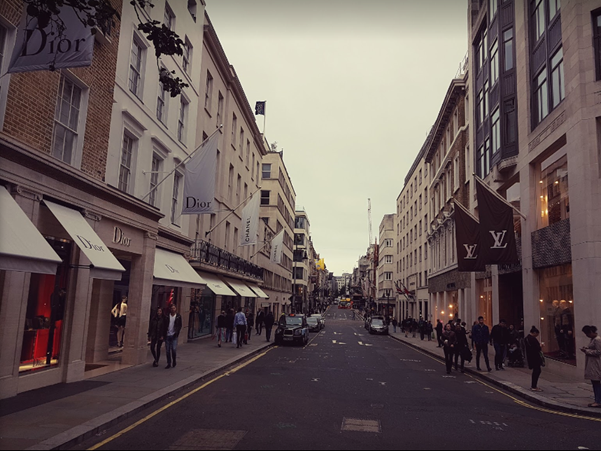 Figure 2. The House of Dior in London (Mills, 2016)
For store design and layout, The House of Dior in London is probably strikingly similar to Chanel New Bond Street's store. If anything, The House of Dior in London is located just next to Chanel on New Bond Street. Merchandise in windows is sparsely displayed and much resembles Chanel's VM displays. The store's inside is spacious, showcasing merchandise on elegant, glass shelves on sides ("Christian Dior," 2016). Fragrances are placed on simple glass tables offering smelling samples. A further walk into store's interior lends a feeling of homeliness, although distinct from Chanel's store next door, but has a much similar overall effect. The store's multiple stories appear to be strikingly similar to Chanel's multiple-storey layout, design and spiral upward feel. Consistent to brand's feminine image, Dior's store conveys an overall feeling of a feminine appeal, particularly around fireplace and bed area.
In pricing strategy area, Dior has, compared to Chanel, clearly stated prices, at least on corporate website for most products including leather products such as "Diorama" bag at £2,700.00 (""Diorama" Bag in Champagne Metallic," n.d.) and shoes such as Black Calfskin Leather Pump at £750.00 ("Black Calfskin Leather," n.d.).  Moreover, as noted above, Chanel is at much higher price marks compared to Dior. For example while Dior's ring offerings range between £270.00 and £370.00 ("Rings," n.d.), Chanel's Coco Crush Collection ranges between £1700 and £ 23,250 ("Coco Crush," n.d.).
In marketing communications and customer engagement area, Dior has some distinctive features not offered by Chanel. In addition to what is now a staple social media platform offering, Dior has a digital media presence, most notably, across Facebook, Twitter, Instagram and YouTube.  Dior is also a constant face in London Fashion Week. This is not to mention, of course, brand's much hyped store openings in select locations across UK. Dior has, however, a distinct Dior TV feature ("Dior TV," n.d.). This feature can be understood to be a digital workaround by which Dior controls her digital media content. True, Chanel has developed her digital content in order to exercise more control over her digital content propagated by numerous stakeholders. However, Dior has a specific and separate corporate visual content offered on brand's website, not on brand's social media platforms, as in Chanel's case.
In balance, Chanel and Dior are closely related French haute couture powerhouses. Having a long-standing French appeal to UK customers, Chanel and Dior have, nevertheless, distinct retail strategies. Notably, while Chanel remains largely driven by Lagerfeld's classic vision of haute couture – particularly in pricing strategy, web communications and distribution channel areas, Dior appears to be further freed up from conventional haute couture practices, a shift which might be probably attributed to Dior's "lesser" standing and market positioning compared to Chanel. Operating in an industry which, given recent revenue figures, appear to be affected less by economic factors and more by aesthetic and status issues. Thus, Chanel and Dior 0 and, for that matter, French and Italian haute couture powerhouses operating in UK – are more likely to sustain a leading market position in UK market compared to UL brands, at least over short and medium ranges.