Introduction
Consumer behaviour indicates better management of a brand product within a suitable process, and that can affect the business activities and marketing management process of an organisation. The study is mainly focused on the individual essay on the basis of consumer behaviour within a proper Danish brand product of Aiayu. The major aim of the company is to provide better clothing with natural products by helping with a better commitment to natural materials, sustainable practices, and craftsmanship. The main objective is to manage "The sustainable route to raising your accessories game" (Aiayu, 2021). Practising sustainable business and effective consumption regarding this are not options, and these are considered a necessity. Sustainability is not accepted in the form of different cultural norms such as behaviour, attitude, and effective personality that are involved with several people towards sustainable management in an organisation like Aiayu.
Founded by trained goldsmith and designer "Ron Watson" with 25 years of experience in the luxury goods industry, this product continues its activities related to sustainable growth and the development of its products and products (Rocket reach, 2021). In addition, working directly with Balinese artisans' means unique hand-woven and hand-crafted accessories for better story and meaning management. After that, the product of eco-friendly management of Aiayu is the realisation of the vision of restoring ancient craft techniques and bringing them to the forefront of today's international market. After that, "integrating sustainable development" has goals for a business organisation that requires an effective process of managing long term strategy and imposing sustainable development. For Aiayu, the major responsibility of the management team is to maintain their band quality by using better raw materials and overcoming the best way to achieve sustainable goals for the future.
AIAYU's beautiful products speak for themselves. They also talk about the planet and its people, culture, crafts, and environment. In addition, AIAYU was founded in Denmark in 2004 as a sustainable knit brand and has since expanded to include accessories, home wear and nightwear. AIAYU's main motive is to last for a longer period (Aiayu, 2021). AIAYU's timeless design is made of high-quality natural materials that have no excuses and can withstand trends. Sustainability is at the core of AIAYU's design philosophy, and that helps to meet customers' relationship with the process. Added to this, Ethics and aesthetics go hand in hand at AIAYU, with the entire value chain rooted in creating a love for the people and the planet. Others believe that governments, businesses and all the citizens must look forward to building an appropriate sustainable society through managing active roles within this community.
After that, the thesis statement is "to provide better brand loyalty and sustainable growth within the organisation able to manage better activities of behaviour and attitudes for the consumers and their attributes as well as several norms regarding consumer purchasing behaviour".
This particular essay is going to discuss the better sustainable management of Aiayu and its effective services to manage future implementation with better consumer behaviour. Added to this, some theoretical approaches are also expressed in this section, and most of the parts are critically discussed through consumer journey activities as well as better brand loyalty with proper attributes in this business context regarding Aiayu.
Body
Reasoning and application
In the modern era, expectations of consumers have changed, and due to this, awareness of environmental issues and concerns are more increased day-by-day. Several factors are included with the consumer purchasing behaviour, and these are attitudes, characteristics, and better assumptions of product purchasing behaviour. As per the opinion of van der Westhuizen (2018), understanding the behaviours and attitudes of consumers are more valuable to manage business strategies and help to influence consumer purchasing attitudes and behaviours. Eco-friendly products of Aiayu has been considered as a positive impact accessory brand that reflects a new generation of social entrepreneurs driven by a mission to redefine the concept of luxury while balancing people and purpose. After that, working with the "Balinese Artisan community", we will reinvent old weaving techniques and create exceptional quality hand-woven bags and accessories from local natural ingredients designed and manufactured to last. Apart from that, As depicted by Kootenaie and Kootenaie (2021), it is effective for businesses to better understand consumer thinking and their thought processes, why they buy one or another product, why they buy a brand or another product, how to choose from several options, and so on. Traceability is at the heart of our work. Each handmade item has a unique digital code that connects you to the origin of the bag and the craftsman who made it. Due to special conditions, as of Kaur et al. (2020), some artisan communities have begun to process this fabric from locally procured, very soft lamb leather. Lamb leather is hand-cut and woven into a nice woven panel. Then they are incorporated into our purses, leather purses, and bags with leather carrying cases.
With no proper management as well as evidence for supporting the ideas and concepts about consumer behaviour can be impacted by managing business practices of sustainability and manage to need better investigation as well as their friendly attitudes over the potential brand loyalty. In addition, as argued by Coelho et al. (2018), the brands are empowering a new generation of craftsmen by training and improving the knowledge, skills and traditions inherited from our ancestors. Moreover, by looking back at the past and looking to the future, an individual can revive his or her declining abilities. Consumers with an environmentally friendly worldview play a major indicator to meet goals and success about sustainable development as well as move forward to a sustainable business model. As opined by Panda et al. (2020), this indicates brands can have a significant impact on consumers and the degree of change, and businesses can use brands to change consumer attitudes towards sustainable consumption. As a result, managing brands are becoming more effective to maintain penetration as well as attribution to disclose better consumer personality and interest along with behaviour and attitude. Thus, Aiayu can promote its brand quality and eco-friendly products for better future sustainability and its management of consumer behaviour and activity.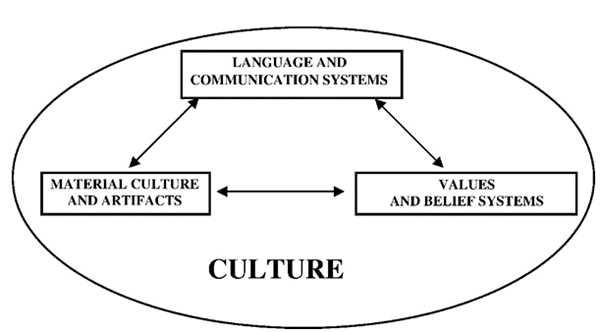 Figure 1: Cultural elements
(Source: As influenced by Craig and Douglas, 2006)
In the case of leaders with an environmentally friendly worldview, their company must focus on the responsibility and be willing to better act towards business practices of sustainable management like Aiayu. In addition, as per the opinion of Craig and Douglas (2006), if consumer purchasing behaviour can be influenced primarily through cost and profit as well as "can bring personal benefit or satisfaction immediately", then environmentally friendly behaviour will benefit society as a whole in the future. There are various organisations that must ensure appropriate decision making within the process of managing better development of sustainability. After that, as per the influence of Chang (2020), environmental impact and responsibility of assumed environments, as well as its active performance within the company, are really appropriate to identify consumer behaviour and brand loyalty with consumer buying activities. As a result, consumers must look forward to changing behaviour and attitudes to the respect of managing attitudes regarding a friendly environment.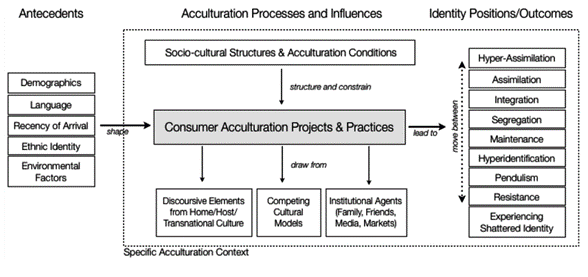 Figure 2: Acculturation in respect of cultural management
(Source: As influenced by Luedicke, 2011)
Incorporating the sensibilities of modern design and adding high-quality materials, a person can create high-quality handmade items that are relevant to today's international market. As illustrated by Luedicke (2011), these craftsmen have become custodians who protect their skills for future generations, and the future of fashion is literally in their hands. There are several active functions to manage sustainable growth in Aiayu, and these are brand association, brand loyalty, awareness about a brand, proprietary assets, and brand equity in a respective manner. After that, as opined by Hussein (2018), brand equity helps to add effective value and service products to meet the efforts of the organisation and be able to develop the perception of the consumer positively and consumer loyalty in an adequate way.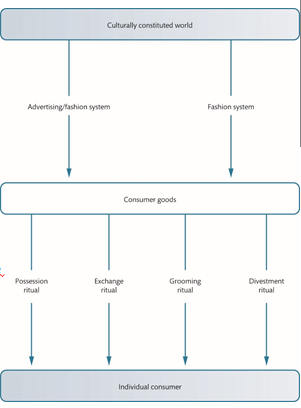 Figure 3: Movement of cultural management
(Source: As influenced by McCracken, 1986)
Apart from that, this traditional Balinese technique has been used for centuries to weave tools such as prayer baskets and mats from locally grown natural grass. Additionally, as argued by McCracken (1986), "brand equity" will help to analyse major three aspects like "product-based", "consumer-based", and "financial-based", for achieving major targets of sustainable development in Aiayu. On the basis of this process, brand equity can help to reflect consumer perceptions and various offerings related to branded as well as unbranded products. Added to this, as mentioned by Panda et al. (2020), the term "brand loyalty" is really able to identify better attachment towards an active brand that indicates "a behavioural management can connect with several intentions in case of effective purchasing process". This can create a good advantage to Aiayu along with managing cost in the market, products branding, and improving better strategic activities in this regard. As a result, it can provide better trade leverage and crucial competitive threats in a suitable way to meet suitable management by using the eco-friendly product of sustainable growth of Aiayu.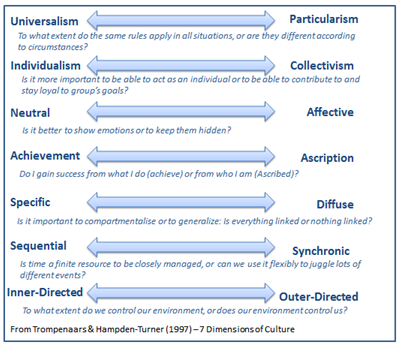 Figure 4: Different dimensions of culture
(Source: As influenced by Hampden-Turner and Trompenaars, 1997)
This figure indicates a better analysis of cultural implication, and that is indicating seven major factors like collectivism, particularism, affective, synchronic, outer-directed, diffuse, and ascription. As to Hampden-Turner and Trompenaars (1997), all these activities are really seasonal for developing consumer activities and their behaviours during product purchasing.
The theory of "Consumer behaviour" indicates better decision making by an individual as well as their attitudes before purchasing a product from online or offline stores. As opined by doing Paço (2019), this specific theory is beneficial for making better decision making as well as helping marketers and businesses to meet capitalism for the markets. In this regard, this will help Aiayu to promote their brand loyalty along with consumer attitudes to eco-friendly products in an adequate way, and this is able to highlight the strategies for manipulating consumer behaviour.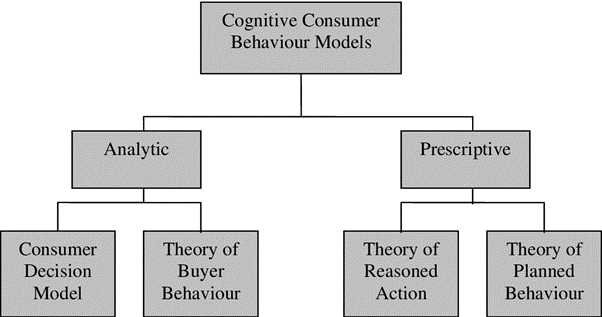 Figure 5: Consumer behaviour model
(Source: As influenced by do Paço, 2019)
This consumer behaviour theory is most effective in some particular attributes, and these are as follows:
Managing of different alternatives
Thinking of consumers related to competitors and brands
Consumer attitudes during product purchasing
Methods of paying for the consumers
Different services and products with various activities
Influencing behaviours as per the environmental aspects
Apart from that, these particular activities are really helpful for Aiayu to promote their brand quality and manage their future growth in developing sustainability by using eco-friendly products. After that, several practices of sustainable management and its services are exceptional to meet organisational perspectives, culture and consumer behaviour related to these aspects of the environment.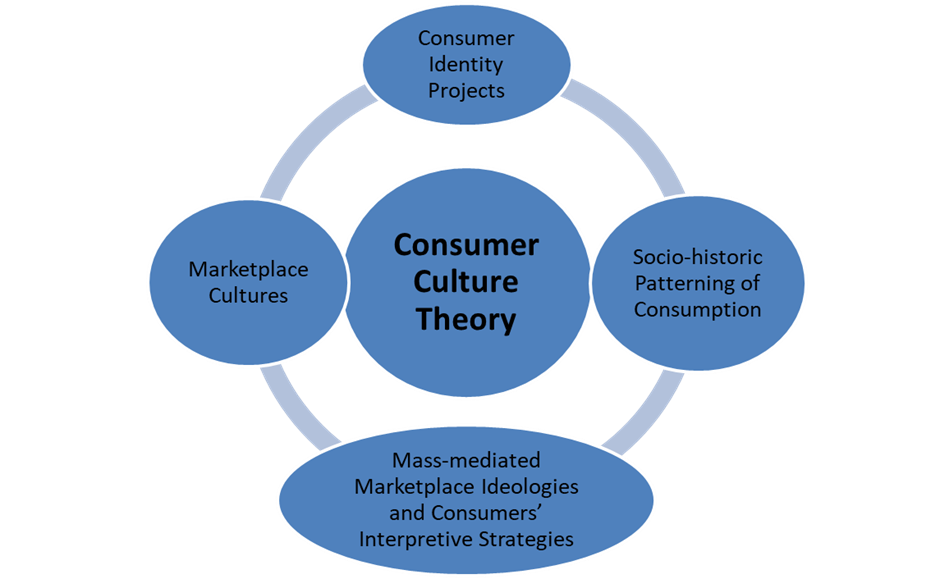 Figure 6: Consumer culture theory
(Source: As influenced by Arnould and Thompson, 2005)
According to consumer culture theory, there are several activities to manage attitudes and behaviour during product purchasing by consumers. As argued by Arnould and Thompson (2005), these are projects of consumer identity, patterns of socio-historic activities, a culture of marketplaces, and ideologies of the marketplace. Several factors are included related to consumer behaviour activities, and these are as follows:
Personal:
The characteristics of a person include gender, occupation, age, financial condition, culture, origin, and many more. After that, the process of purchasing some products by older people can be different from young people's attitudes as well as behaviours and such as an example are physical stores over the online shopping activities.
Psychology:
The factors of psychology include perception, an attitude of the person, ability and the situation of the person, and personality as well as effective motivation to manage beliefs and behaviours (Coelho et al. 2018). As an example, plastic use over managing climate changes as well as believing in this regard.
Social:
Social impact can be the group with which they are involved, like friends of a person, family, work, and community, as well as hobby group. Added to this, it also includes education systems, living conditions, and social class (van der Westhuizen, 2018). Apart from that, various activities like purchasing process and its management in different products of Aiayu and this is mainly focusing on Bedeck Wavering, and that is considered one of the famous traditional methods and techniques to meet objectives regarding prayer baskets, and mats along with natural gasses.
Argument and theory
In this regard, the most effective consumer behaviour theory is "Psychoanalytic theory", and that includes three major sections like conscious, preconscious, and subconscious. As illustrated by Akhtar and O'Neil (2018), Freud's psychoanalytic theory explains three main concepts: ID, ego, and superego. The ID can be understood as an iceberg submarine. According to this theory, Aiayu can manage their proper brand loyalty to meet self-actualisation in case of consumer attitudes and characteristics regarding product purchasing. After all, the superego is part of the moral and ethical behaviour of the human mind. Limit ID requests. For example, the brand equity of Aiayu can manage high-level skills and provide a better technique to maintain six different layers of hand-cut leather with woven panels of sumptuous. Besides, this is able to meet a range of drum bags, leather wallets, and purses.
Psychoanalytic theory is a concept that is also used by marketers. Added to this, the theory of Freud's motivation can assume that psychological forces of unconscious like targets and shape the motivation for managing consumer behaviours in case of product purchasing. As per the opinion of Kaur et al. (2020), this particular theory was implemented by an effective concept of Sigmund Freud that is synonymous with the field of psychoanalysis, in addition to his work as a doctor.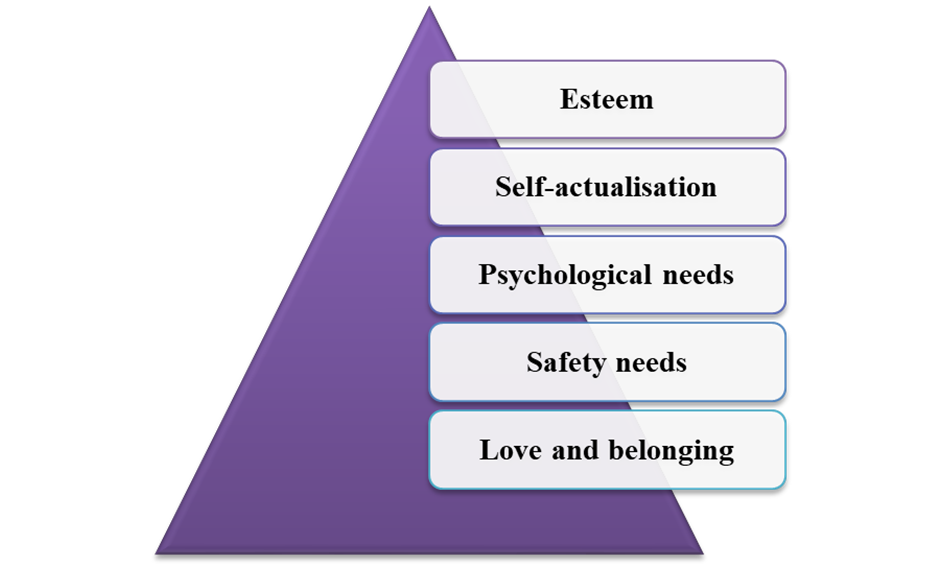 Figure 7: Psychoanalytic theory of consumer behaviour
(Source: As influenced by Akhtar and O'Neil, 2018)
In current business management, the continuity in the prospects of managing brands and developing new branded products for getting success with better consumer preferences. It is unconscious to avoid tension and seek pleasure. As per the opinion of Akhtar and O'Neil (2018), the major five factors regarding this theory are esteem, psychological needs, safety needs, self-actualisation, and belonging as well as love. Added to this, the ego is a conscious mind that manipulates the reality principle. As an example, suppose an individual buys a red T-shirt as his or her favourite colour, and also the individual can see the category of "Trendsetter textile brand", and at the end buy a yellow T-shirt. During purchasing, the individual can think about the colour and choosing of brands to create is better than his or her favourite colour.
Brands may find target customers to sell their products and start or grow their business. Second, marketers need to make their brands known to consumers for getting more people for selling the branded product (Coelho et al. 2018). After that, brands place themselves in managing consumers' consciousness, but consumers are unaware of this behaviour. After that, these two different examples of consumer buying behaviour have the same reason, and it is indicating unconsciousness.
Business implications
AIAYU is considered a "Copenhagen brand" that was founded by "Maria Heilmann", a specialist in organic cotton and knitwear (Aiayu, 2021). It goes without saying that for AIAYU, ethical business practices and a fashion-conscious approach to modern luxury are inextricably linked. More than 85% of the population in Bolivia is indigenous, and it has strong virtues and traditions that have been passed down from one generation to another within this country (Fashion revolution, 2015). Bolivian people are ready to learn new AIAYU technology learn and work together to meet the needs of the Western world.
Apart from that, AIAYU is proud to create employment opportunities in Bolivia and preserve the cultural heritage and traditions of knitting to provide the highest quality garments made with the soul in the remote highlands of Bolivia. Apart from that, the production and activities of Aiayu are considered one of the poorest countries across the world and located in Bolivia with 4000 meters, where few international companies buy manufactured products (Fashion revolution, 2015). In case of Aiayu, it is seen that brand is a positive impact accessory brand that reflects a new generation of social entrepreneurs driven by a mission to redefine the concept of luxury while balancing people and purpose. They believe that fashion should be known not only for its aesthetics but also for its honesty and durability.
Conclusion
From the above discussion from the entire study, it can be concluded that Aiayu is mainly looking for better customers' management and their behaviour by using better sustainable growth. Added to this, many of the processes and brand loyalty as well as brand equity are working together on the respect of managing attitudes and behaviours of customers. After that, managing of product and brand equity are considered a modern technique to manage effective brand loyalty for different cotton and eco-friendly products. Adaptation of cultural management and effective behaviour relevant to consumer behaviour, Aiayu can manage their business and branded products in an adequate way. Hence, the thesis statement "to provide better brand loyalty and sustainable growth within the organisation able to manage better activities of behaviour and attitudes for the consumers and their attributes as well as several norms regarding consumer purchasing behaviour" is proved.