The Role of Digital Marketing and Social Media Marketing – Theory and Example
Introduction
Marketing is a vital business function as it helps a business communication to the target audience about its products and services. it is the only function through which businesses can make the consumers aware of its offerings and in turn generate higher revenues. The modern business context has made marketing a tedious and complicated task.
Marketing has evolved as a specialised field like production. it has become the core of production decisions. producers are using marketing techniques to regulate their production. it serves as a mechanism for analysing preferences and planning production accordingly.
Part 1
Marketing explained
Marketing is the process of attracting potential customers to the offerings of a brand. It spans a range of activities like researching, promoting, selling and distributing the products and services of a brand (Polinkevych and Kaminski, 2018, p.35).
A more formal definition of marketing is that it is a set of activities or processes for creating, communicating and delivering exchanges which in turn creates value for customers, clients and the society at large. Marketing has the following key roles for a business:
It helps in creating brand awareness. It makes the consumer aware of the brand offerings, builds customer loyalty and creates a network of reliable clients (Dayzie et al. 2017, p.235).
Attracting qualified prospects to the products and services will lead to increased sales. Marketing can help in optimising the best sales strategy that can raise the revenue earning capacity of the business. it can create eye-catching websites and campaigns helpful in generating traffic and leads for the brand products (Dove.com, 2021). it helps in creating a pool of loyal customers who remain associated with the brand forever.
It provides useful insights and metrics to design the best sales strategy depending on the target audience.
Marketing mix
It is the integration process of the various elements of marketing in a way that enterprises can attain their mission better.
The core elements of the marketing mix are as follows;
So, marketing mix refers to the appropriate combination of these four elements to design the right marketing strategy capable of driving sales. these elements are also known as marketing variables as they can be controlled according to business requirements (Wu and Li, 2018, p.81).
With rapid changes in the external environment, a need arises to alter the mix in the right proportion to maintain the uniqueness of the strategy. this uniqueness helps in attracting potential customers to the products.
Communication has a dual objective. it not only promotes products like the traditional mix but also collects feedback from the customers and provides messages on how the offerings can satisfy their needs (Das, 2021, p.71). Communication mix helps to analyse how the messages communicated are perceived by the audience. another benefit of communication mix is that it makes promotion a growing and ever-evolving process. It forms the basis for innovation and development in the product line.
Digital marketing
Digital marketing helps to manage the services of the products using the internet as a medium. It involves the use of search engines and social media networks to reach the target audience (Langan et al. 2019, p.33).
It is an interactive way of engaging with the customers and build trust in the brand. it is an effective way of communicating promotional messages and also measure its impact on the target audience.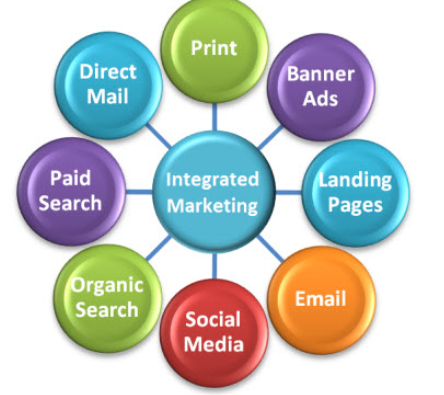 Figure 1: Key components of digital marketing
(Source: Langan et al. 2019, p.35)
It is an effective way of connecting customers with the brands using the internet another digital device. Any marketing campaign which involves communication using different forms of digital communication channels (Iankova et al. 2019, p.171), can be called digital marketing. Digital marketing has become a buzzword not only due to its far-reaching capacity but also offers a host of other benefits.
With digital marketing, geographical boundaries do not matter as anything posted can be viewed by anyone having digital devices.
It leads to cost-effective advertising campaigns. they also provide higher control over the ongoing campaigns and flexibility to create them according to customer's expectations. Using digital marketing (Birnholtz et al. 2017, p.81), tracking and monitoring the results of marketing strategies is easy and fast.
Social media marketing
Social media marketing involves the use of social media sites to engage with the customers in building brand awareness and drive traffic – all of which translates into higher revenue for the business. The marketing efforts include listening to the followers, publishing eye-catching contents, analysing results and running attractive advertising campaigns (Jaakonmaki et al. 2017, p.51).
Through higher engagement of the target audience, social media marketing can drive more traffic and create more brand awareness. It is the most popular medium of catching attention as it involves the active participation of the audience.
It has a built-in metric to analyse how the communicated messages are perceived by the target audience. Brands engage with customers to create value for them by explaining how their products can fulfil their needs and desires (Birnholtz et al. 2017, p.81).
Importance of digital and social media marketing
These marketing strategies are cost-effective and have a wider audience reach. it contains many built-in tools to track and monitor the marketing strategies and make the required adjustments. the crisp market research provided by social media analytics help businesses tailors their products and services to best suit customer needs. it is an evolving field of marketing with rapid global changes (Seo and Park, 2018, p.37).
Digital marketing important for contemporary business. Digital marketing matters for businesses for these main reasons:
It helps the business community to initiate dynamic consumer interaction. It helps businesses handle complex relationships across a wide variety of marketing channels. it provides big data and analytics which facilitate better and faster decision making (Langan et al. 2019, p.33). it requires less expertise and investment to run an ad campaign using digital marketing tools. Quicker brand recognition is obtained by spreading awareness about the unique features of brand offerings. Business-related info is communicated and shred better using online marketing tools.
Part 2
Examples of popular social media marketing campaigns
Gillette's – the Best a man can be 'is a popular success story of the social media campaign. this social media campaign by Gillette was aimed to interpret manhood in a new way. A film was posted on YouTube depicting men struggling with masculinity which Gillette generally glorifies. The film also showed positive sides of masculinity like standing and caring for others (Gillette.com, 2021).
The company also came up with stories of positive male role models to inspire the youth of today.
It also donated a handsome amount to the non-profits to develop programmes that would help men to achieve their personal best.
The campaign spread like wildfire over the internet and gathered a large number of followers.
The campaign became popular as it was a relevant and burning topic in that period. The previous branding of Gillette was changed and it opened new modes of change going ahead.
Spotify also launched a social media campaign where its users got access to the most important musical highlights on the website.
The special website showed many fun facts and discoveries related to the music world. it also depicted how the music listened to in a particular year was integrated with the life events in that year. Spotify required to share stories about the artists a tag the favourite artists throughout the year. The campaign became successful due to a combination of two psychological factors – personalisation and FOMO (Spotify.com, 2021). Sharing of personal stories led to the development of unique taste among the user towards music. Encouraging extensive sharing helped the campaign to reach its peak. people were eager to try this experience as it allowed them to show highlights to friends.
Established standards of digital marketing
Mapping out a plan is essential for a successful digital marketing campaign. Using tools for content management and planning will help to create realistic ideas with proper room for uncertainty. Choosing a handful of metrics is essential for keeping the marketing strategy on track. keeping the process simplified and communicating all the info on time will help to keep the entire team focused.
Figure 2: Gillette social media presence
(Source: Giellette.com, 2021)
Since human behaviour is at the centre of all marketing purposes and efforts, d paying attention to the user experience is a must for a successful marketing strategy. There has to be a proper sales funnel to complement the marketing strategy. it is broken phases of a buyer's journey right from coming across an ad campaign to buying the product (Langan et al. 2019, p.33).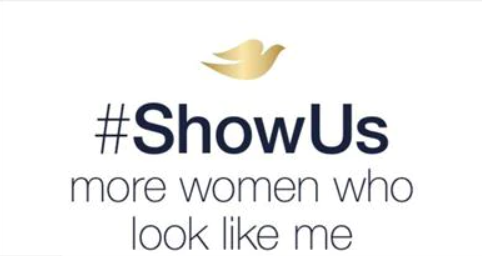 Figure 3: Dove campaign on social media
(Source: Dove.com, 2021)
The top part of the funnel is the place for marketers where brand engagement can be created. It should be mostly dedicated to relationship building. Creating effective content is above all as it can create maximum engagement. exploring the new methods and technologies to create entertaining content needs to be at the heart of any digital marketing strategy.
There must be enough room for flexibility to make way for unforeseen events. There has to be clear monitoring of different events related to marketing strategy to keep them on track (Seo and Park, 2018, p.37). Creating a basket of evergreen and entertaining content will help to respond better to the different situations arising in different contexts. Gillette campaign to preserve the positivity of masculinity through a social media campaign is a good example of high standards of marketing followed by a company (Gillete.com, 2021). Starbucks campaign to support the transgenders also exhibited high standards of social media marketing.
Effectiveness of social media campaign
The popularity of social media sites is gaining popularity as more and more consumers are looking for recommendations. people coming to know about brands and offerings through suggestions and reviews is extremely useful for businesses. Sharing of social media posts and stories among friends and relatives influence their purchasing decisions. leaving positive comments and feedback about a product or service also heavily influences purchasing decisions (Birnholtz et al. 2017, p.177). it serves as an excellent platform for sharing web content and knowledge to those interested in a businesses' product or service.
Providing valuable info will amplify user's credibility in the brand and its offerings. it also helps to know the activities of the peers to plan one's strategy. Remaining active in the online space will help ensure toe to toe competition with peers. From overall understanding, it can be said that proper application of digital marketing can earn profit for companies.
The social media campaign is extremely beneficial in targeting a particular audience group that has the highest potential of converting into leads (Jaakonmaki et al. 2017, p.167).
It saves money in marketing efforts as money is not wasted on those who are not interested at all. running ad campaigns on social media sites is extremely cost-effective. the site traffic increases by an extent when a business uses social media campaign.
Conclusion
With rapid changes in a global business context, marketing has occupied a strategic position among all business functions. Rapid changes in production and preferences of consumers have evolved marketing strategies drastically. the role of marketing has expanded from providing just promotional insights about the brand offerings rather understand the changing demand patterns and implement them in the production of goods and services. Marketing as a function has direct influence over the economy. Since marketing is the driving force behind good sales, the more profound the marketing efforts, the stronger will be the economy. Digital marketing has evolved as a modern means of marketing with the advent of digital devices and the internet. this form of marketing allows for targeting a specific audience, generating good leads and converting the loyal customer base into brand promoters. Its wide-reaching capacity and cost-effectiveness has made it stand out as a popular marketing instrument. with the kind of big data and analytics provided by these tools, they serve as means of competitive edge for businesses. It offers an interactive way of engaging the customers which is suitable for creating brand recognition.