Academic Essays
College life is filled with so many activities. Apart from getting away from your parents, students also have a lot of time to hang out with their friends, attend parties, do part time jobs, and attend lectures the way they wish. Many students do not know that they are also required to complete and submit their assignments within the required time. Failure to hand over assignments may result in a failing grade. Academic writing is a significant part of college life. Before your graduation, you will have written too many academic papers to the extent that you may even lose count.
Writing impressive academic papers requires students to have a good mastery of grammar, sentence construction, and a great selection of words. While writing essays, students have an opportunity of demonstrating their abilities to research, gather information, and, thereafter, arrange their ideas in a meaningful way. Researchers, professors, and students from various academic levels use academic writing to engage in scholarly conversations, develop arguments, or convey their ideas. In essence, academic writing's main objective is to persuade, analyze, and inform in ways that will allow the reader to participate critically in a scholarly dialogue.
Writing for college
Unfortunately, most students employ the tactics they used in high school to write college papers. Sooner or later, the majority of them realize that college studies are very different from that of their previous learning institutions. However, you will still make use of most of the writing skills you were taught in high school in completing your college papers. For instance, you will need to make your grammar perfect, your ideas well presented, paragraphs well-constructed, and have arguable thesis statements.
The majority of the students join colleges depending on the writing strategies that worked well for them in high school, but that will no longer be effective. Making use of old formulae such as the five-paragraph principle is not flexible enough to allow a student to compose a well-written essay. To make a successful transition between the two institutions, you need to understand that college uses a specific type of writing known as academic writing.
What is an academic essay?
In the most straightforward words, an academic essay is a piece of writing designed to initiate a debate, express an emotion, propose an idea, or present an idea. An academic essay can be likened to a tool that can be used by writers or students to communicate their message in written form. The application of academic writing goes beyond providing criticism of a book, reflection of the author, or personal observations. The length of an essay may range between 500 to as much as 50000 words. However, most academic essays are approximately 500 to 4000 words or more. The range of words provides the writer with a good amount of space to develop an argument and support it with relevant information sources. Academic essays come in various forms, and they may entail a personal experience or an academic exploration of a particular subject.
Rules of writing an academic essay
Before you start writing your academic paper, you should first ensure that you clearly understand the instructions or all the paper's requirements so that you do not waste your time writing irrelevant information. It would be best if you always strived to avoid using slangs and only stick to formal English words. Also, rather than concentrating on your opinions, you need to back up your ideas and concepts with credible sources of information such as journals and published articles. To avoid plagiarism incidents, ensure that you give credit to the authors where you have obtained information. A well written academic paper contains various ideas which are located in different paragraphs. When readers go through your content, they need to develop a series of questions. Otherwise, you would have done nothing other than to discuss a fact, which makes your essay not interesting.
The first question readers need to ask themselves before they begin reading your content should start with the word "what". For instance, what is the source of your information? What evidence supports your work? You should strive to make your introduction interesting and exciting to the reader since it may encourage or discourage them from reading your content. When writing your introduction, you should not take too much time so that you can have enough time to write the rest of your paper.
The next probable question which readers should ask themselves is "how". The reader should be interested to know whether the allegations presented in the paper are correct. For instance, how does your paper create a new perspective regarding a specific topic? How does your paper impact on the lives of the readers? As a writer, your academic paper should always have a "how" section. It is always one of the most complicated parts of an essay since you will be responding to your reader's various complicated questions.
Finally, there is the why section. The question of "why" is the most difficult to answer. By answering the question "why," the paper will be clarifying and demonstrating that it implies your own implication. Your academic paper will be incomplete if you do not respond to the question "why".

Types of academic essays
There are different types of essays, which require the writer to possess various writing and thinking skills. With the different types of essays, most college students encounter difficulties when it comes to choosing the right type of an essay. There are various types of essays, and hence, it is normal for a person to get confused. Different types of essays have unique objectives, principles, and formats. The following are the different types of academic essays.
Descriptive essays
As the word implies, descriptive essays aim at demonstrating something, an emotion, sound, a person, or event using words. The writer illustrates something in a way that will make the reader hear, feel, or see what he or she is unfolding. To write an impressive descriptive essay, you need to have critical and creative thinking skills. Writing such an essay usually incorporates the five senses: feeling, hearing, tasting, smelling, and seeing. Descriptive essays make the reader travel to places where they would not have gone physically, taste new food, feel different textures, breath alien smell, and hear new things. When writing this kind of essay, the writer should always remember one thing; to show and not to tell. Whereas telling means narrating, showing, on the other hand, denotes describing.
Narrative essay
To narrate means to tell a story. A narrative essay is written based on various personal experiences of the writer. Similar to writing a descriptive essay, the writer needs to have critical and creative thinking skills when composing a narrative essay. This type of essay explains the present or past experiences, how you reacted to a situation, how you felt, or what you thought pertaining to a particular discussion. A narrative essay's good thing is that the story can be based on either the author's experiences or another person's encounter. Apparently, the experience you are narrating may not be interesting, but the technique you use to drive your message may make the reader enjoy reading your content. Some important things to note about narrative essays are;
The events are written in chronological order.
They contain a central idea that is stated in the introduction or conclusion.
Events are written based on the writer's experiences.
Vivid descriptions and sensory details are usually used to attract readers.
Expository essay
In the expository essay, the writer must perform an investigation of various ideas, evaluate the evidence, an expansion of the ideas, and finally develop an argument about a particular subject clearly and logically. Most professors like testing their students using expository essays. The student is required to read an essay, a book, or a journal, and thereafter express their opinion regarding particular readings. These types of essays are like gifts to writers since it provides them with opportunities to express their minds without fear of being told that they are not right. Students struggling to write expository essays can always seek for assistance from companies providing essay writing services.
Argumentative essay
Argumentative essays are a writing genre that requires the writer to first research and investigate a topic, collect relevant information, and, thereafter, establish a position regarding the topic logically and concisely. The majority of college students tend to confuse argumentative with expository essays. Although they share a slight similarity, argumentative essays entail more research and may require the writer to perform empirical research where they collect information through experiments, observations, surveys, and interviews. By performing detailed research, the writer can have a good understanding of a specific topic or subject.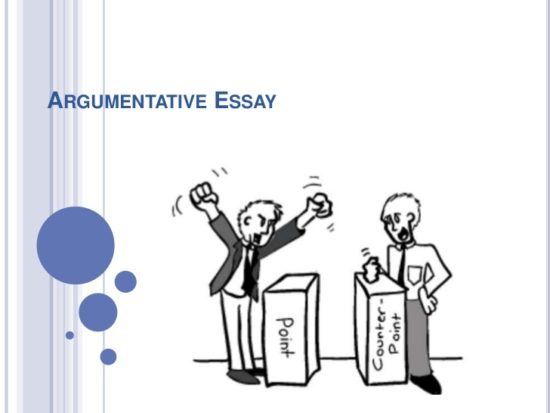 Features of an academic paper
The way an individual writes their academic paper may vary depending on the intended audience and the methodological framework. A well-written academic paper should adhere to the following stylistic elements;
Evidence-based reasoning
In most assignments, you will be required to provide your point of view regarding a specific topic. College students need to note that they should base their opinions according to what is referred to as "evidence-based reasoning" when it comes to academic writing. Credible sources of information should support all the ideas and information you include in your essay. On the same note, the strength of your argument will be based on the quality of your evidence. The most challenging part for most writers is convincing the readers of the validity of your content. However, students solve this challenge by using and citing the sources where they obtained their information.
Structure of an Academic Essay
After graduating from high school, it is expected that the majority of the students have the skills for structuring an essay. Academic papers require a well-organized structure that will make it easier for the reader to understand the organization of thoughts and ideas. An academic paper's basic structure consists of the introduction, body paragraphs, and, finally, the conclusion. Organizing your paper in such a format will also make it easier for you to transition from one idea to another without difficulty.
Accuracy
When writing an academic essay, the writer must be clear and precise when it comes to vocabulary utilization. You should always avoid using slang words. However, words such as assets, money, or cash can always be used interchangeably. Students should avoid making their paragraphs wordy by using many words to convey a simple meaning.
Diction
It basically means the selection of words. It is essential always to be cautious of the words you use because words with the same denotations may have different connotations. This is true because, when it comes to academic writing, there are words that may have more than one meaning, making the reader fail to comprehend the intended meaning. Therefore, students are encouraged to use concrete words that have a specific meaning.
List of academic essay topics
Impact of stress on health
Impact of alcohol on the nervous system
Domestic violence
Influence of the internet on college students
Effect of social media on young people
Impact of drug use on the body of human beings
Growing up with a single parent
Impact of bhang on college students
Impact of alcohol on drivers
Impact of smoking on pregnant women
What caused the world war?
Impacts of happy relationships on a person
Common causes of divorces
Effect of music on the human body
Raised in poverty
Effects of bullying in the development of children's brain
What are the causes and effects of terrorism in a country?
How to minimize the spread of Corona Virus
How to prevent teenage pregnancy
College life should not revolve around studies and getting good grades alone
Every couple should consider the possibility of adopting a child
Movies in our parents` generation are more educative than the movies of today
Violence in social media is the root cause of the high increment of violence incidents among college students
Academic Essay Format
The following guide is meant for any student who is striving to improve their essay writing skills. Having essay writing skills is essential if you want to succeed at various levels of your academics. It is vital first to understand the way scholars communicate their ideas using academic essays. It is important to note that academic essay writing is not meant for the students alone. There are significant numbers of professors and instructors who also compose essays at various professional levels. Failing to understand the essay's requirements is one reason why students fail to compose great academic essays. Secondly, failing to plan gives writers insufficient time to perform thorough research, gather relevant information, arrange their ideas in an organized way, and finally proofread as well as edit their work. An academic paper's basic structure is divided into the introduction, body paragraphs, and conclusion.
The introduction
When writing academic papers, every paragraph plays an essential role. However, there is something always striking and exciting about writing introductions. Just the same as going out on a date for the first time, you should strive to make your essay as presentable as possible and capture the reader's attention using the first glance. You would want to create a great impression by putting your "self" forward. Every student should know this; examiners and professors will begin to grade your work when they start to read your introduction. They know the grade they will assign to you even before they finish reading your work. Apparently, it is rare to find an examiner who will withhold their judgment until they finish reading your paper. You should aim to write an introduction that informs the reader what your essay will discuss. Also, try to state what your academic paper will aim to achieve. The main idea behind writing an introduction is to demonstrate that your thought processes and ideas are coherent and logical and that they are carefully thought out. It is important to note that when writing long papers, you do not have to limit yourself to a single paragraph.
The body
The second part of your essay is the body, which is usually the longest part of your academic paper. The paragraphs should also follow a specific structure or format. You should begin every paragraph with a signpost sentence that demonstrates to the reader the main ideas you will discuss. At times, it is always good to refer back to your thesis statement to demonstrate the relationship between your thesis and the idea. Other paragraphs will expand your ideas in greater detail and support them with relevant information sources. You should avoid including ideas that do not relate to your discussion topic. In essence, if you want to write an impressive essay, ensure that you include different ideas for every paragraph.
The conclusion
It is usually the last section of your paper, and it may be a single paragraph or even shorter. Every academic paper should have an introduction and a conclusion. A conclusion aims at providing a summary of the main ideas presented in an essay. In other cases, it provides a judgment of the issues that have been discussed in the paper. At times, the conclusion attempts to connect an academic paper with other areas that require further studies to be done. Students should avoid introducing new ideas while writing their conclusion. This is because it is like reinstating the ideas you have already covered. Ensure you remind your readers of the arguments and the primary objective of your paper.
Common mistakes to avoid when writing academic papers
Not citing sources
You should always strive to keep track of your sources of information throughout your entire paper. One of the mistakes most students make is failing to cite their sources correctly. This may make them be penalized or even be expelled from school because of incidents of plagiarism. The format of your citation should be consistent with the APA, MLA, Harvard, or Chicago, depending on the paper's requirement. Any information or ideas that are not your own should be cited and referenced correctly. Students can always make use of a plagiarism checker to ascertain that their work is free from plagiarism.
Not enough sources to support your thesis
Most students make the mistake of selecting topics, which do not have so much published information. One reason that may make a student fail to have enough sources to support their thesis is that their discussion topic does not have so much published information. Other times, it is because individuals focus so much on their opinions and ideas instead of the evidence. You can avoid this mistake by first looking for the evidence and thereafter, supportive information before you can start composing your thesis statement.
Too many long and confusing sentences
You do not want to make your essays too long to the extent that it sounds boring to the reader or too short that you miss capturing the essential points. One of the mistakes most college students often make is composing their sentences too long and wordy to the extent that it is difficult to follow up on the main ideas. Apparently, you will be able to avoid this mistake when you do enough practice and get assistance from your friends or lecturers.
Failing to revise and edit your work
Without a doubt, when an individual fails to revise their work, it will contain a lot of punctuation, grammar, and spelling mistakes. You will also have a weak academic paper. You can avoid this type of mistake by ensuring you edit and proofread your work before you can either publish or submit it for grading. Wrong sentence structure, poor grammar, and spelling mistakes can make readers desist from going through your content.
To sum it up
Writing impressive academic papers is not a walk in the park. You will need a lot of guidance, determination, consistency, and practice. Most importantly, it would be best if you were willing to go through the entire process of writing excellent essays and learn from your mistakes. We hope that we have given you a good head start for you to write impressive academic essays. Always remember that an academic essay's main objective is to develop and, thereafter, deliver a message. Students or writers struggling to write extraordinary academic essays can always seek assistance from companies providing essay writing services.